The New Product Introduction (NPI) process is a structured process to get your product to market quickly. It comprises a set of steps that will take your idea from concept through launch and even improvement. But just exactly what's involved in NPI?
To help you understand the activities behind introducing your solutions, here we'll discuss the New Product Introduction process step by step.
"PEKO's 50 years in the industry offer extensive experience and world-class resources as a toolbox for your new product development success," said NPI Engineering Manager, James Dawson.
1. Nurture Your Idea
Every great idea starts somewhere! A concept could exist in a 3D model, the back of a cocktail napkin, or even floating inside your head. No matter where it lives, the first step in the NPI process is to nurture it into a project with a clear definition, milestones, and eventual goal. Since your concept is usually the broadest at this point, the key point here is to turn the idea into a manageable scope while working to establish the critical details and fully understand the purpose.
2. Create a Prototype
The next step in executing the new product introduction process is prototyping. You already have a vetted idea and are looking to prove the concept. The idea of a prototype isn't to produce a product that has a long shelf life. Instead, the early-stage product is just intended to see if your idea will work and evaluate its potential for success.
With building a prototype, many startups and smaller companies choose to partner with an NPI contract manufacturer. This outsourced fabricator can work with you in several ways:
Engineering: A contract manufacturer's engineering staff can help you with design, CAD modeling, documentation, and more.
Procurement: Since you don't want to spend a lot of money on a prototype, your partner can work with you on identifying economic-friendly options like off-the-shelf items.
Feasibility Testing: Contract manufacturers can vet your technology, define critical parameters, and engage in initial testing to reduce future surprises and design iterations.
Assembly: Once your vendor has all the parts and pieces, they'll fit them together to prove the concept and assess its functionality.
To keep your NPI moving forward, the goal is to get a functional prototype as soon as realistically possible.
3. Pilot Build
Once you have a product prototype, the next phase of the NPI process is to take the lessons learned and address them. That typically involves things like updates to improve the product's performance and functionality and account for DFM and DFA in the design. Other members of your contract manufacturer's team will get involved now, such as QA and codes and regulations to review, qualify and validate aspects of the project.
Think of this "pilot build" as a final dress rehearsal before production-level release and as the last chance to make any final design changes.
4. Production
Your product is ready for prime time! The first production build is the moment that everyone has been waiting for. At this stage in the new product introduction process, the design is essentially frozen: the drawings have been formally released and configuration control is implemented. Quality systems are in place to ensure each completed unit consistently meets your and any industry standards. And final testing and any regulatory requirements are approved.
5. Evaluate and Improve
Once you've launched your product in the market, it's time to evaluate the lessons learned to apply them to future projects. This step will allow you to find your pain points and avoid issues that can kill innovation and motivation in the NPI process. You'll also want to solicit customer feedback and assess how well your product will be able to keep up with changing times through next-generation enhancements and innovations such as upgrades that will extend its lifespan. According to a Forbes article, when it comes to meeting launch and margin goals, 73% of respondents believe that tracking risks and opportunities during development and NPI is critical.
There are a lot of moving parts involved in NPI, so partnering with the right contract manufacturer can make all the difference to ensure your project goes as smoothly as possible.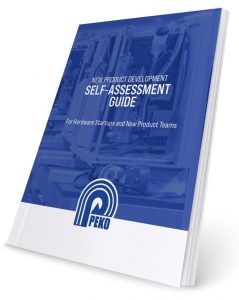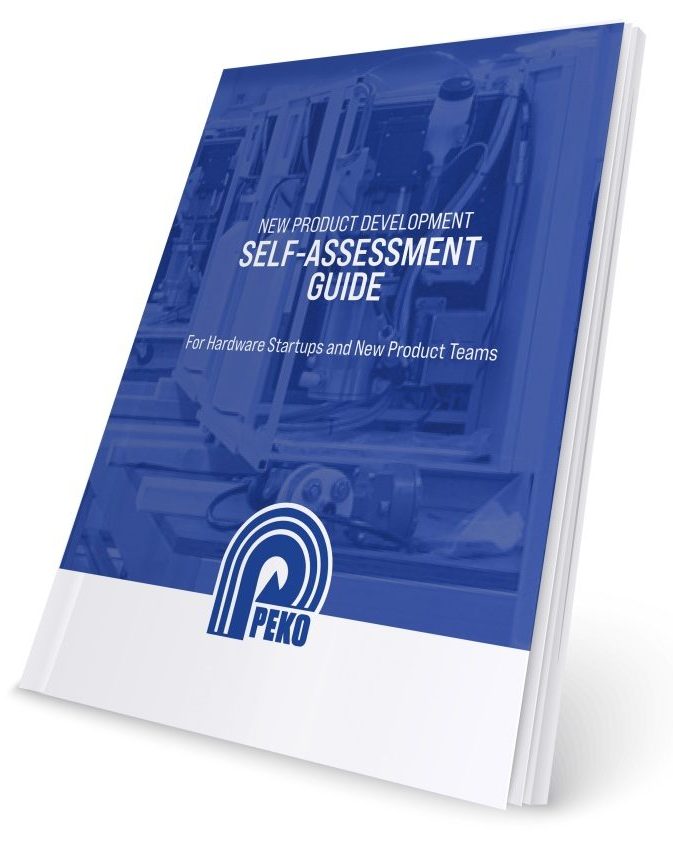 Where do you stand in the new product introduction process? And what's your next step from here?
Understanding your product and lifecycle stage will help you develop the next steps. We created a comprehensive guide for innovators that are bringing their product to market. Whether you need design, development, or full-blown contract manufacturing, this guide will help you self-reflect.