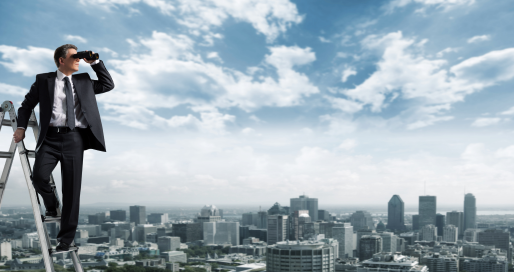 You wouldn't call it the most glamorous job in the world, but for engineers like you and I, building machinery, equipment and other types of hardware is about as fun as it gets.  Without a doubt, the headaches of deadlines, supplier management, custom fabricated components and design issues are a challenge.  But with great partnerships and a clear understanding of goals, bringing a new machine product line to market can be tremendously rewarding. 
Not everyone is cut out to build this type of equipment, but when you understand the benefits, your skillset will span across dozens of industries from Renewable Energy Hardware to Medical Device Equipment and beyond.  In this article, I want to talk a little bit about why getting your machine to market with a CM can bring some great benefits to your company. 
Let's take a deep look at some benefits of outsourcing machinery manufacturing.  In my 13 years in this industry, I've taken hundreds of requests from customers in many industries asking for a quote or proposal to manufacture their equipment.  Typically, these requests come from engineers and strategic sourcing personnel that have been tasked with scouting a machinery contract manufacturing company that has the skills to build their entire machine and even commercialize it into full scale production volumes. 
In most cases, machinery is built in volumes of singles, dozens, or hundreds, not thousands.  Companies looking to outsource the manufacture the outsource the building of their equipment realize there are some inherent benefits, but I'm not completely convinced they know exactly what these benefits are, so let's dig in.
1. Design for Manufacturing and Assembly (DFMA)
DFMA is the practice of using design techniques to optimize manufacturing and assembly time for the final goal of improving price.  In our experience, 85-90% of companies looking to outsource equipment manufacturing are actively seeking DFMA ideas.  They know they need it, they simply have no clue how to do DFMA, and aren't shy about it.  
Most OEMs are excellent at developing and preparing the core technology of their machinery, but due to the prototype process usually requiring ordering hundreds of parts from dozens of independent quick turn suppliers just to get the prototype to function properly in the first place, the ability to holistically optimize a new machinery technology for DFMA because very foggy.  Not to mention that most machine design engineers at OEMs are not required to have this skillset.  It ends up falling on the Contract Manufacturing company, although many lack this skill entirely as well.
2. Commercialization
Commercializing a prototype machine so that it is ready to be produced at steady state is a huge task.  How long does it take to manufacture machinery at full volume?  6-18 months from prototype to production-ready is great rule of thumb.  This depends on factors like technology maturity, size complexity and many others but this is a good guideline.  Speed is important to hit the market fast but not at the sacrifice of quality, repeatability, and functionality. 
The commercialization process is very iterative and requires a strong feedback loop from design engineering, manufacturing engineering and assemblers.  Some common tasks in the commercialization process are Bill of Materials updates, Component print rev changes, functional testing, Quality planning and production planning.
3. Cost
More often than not, the first question people want to ask is "how much does it cost to build my hardware?"  Of course, that's not any easy question to answer at a surface level, but what is typically pretty definitive is that outsourcing equipment builds usually has a noticeable cost benefit.  The reason is simple, contract manufacturers can leverage common resources both internally and externally across many customers.  Resources like engineering, real estate, supply chain advantages, tooling and others come to mind. 
Most contract manufacturers tend to aim for slim margins (the publicly traded CMs work on a 5-9% gross margin, compared to medical OEMs who aim for roughly 60% gross margins) and have a comparatively small marketing budget (just ask me).  If you think about what it costs for machinery manufacturing, you're taking some combination of commercial off the shelf items (COTS) plus custom fabricated parts plus assembly plus labor plus some markup to make margin. 
In an insource versus outsource analysis, these cost constituents are both fixed and adjusted depending on the OEM and CM capabilities.  High internal burden rates for assembly, cost to setup a manufacturing cell, and costs associated with engineering and supply chain management are usually glaring reasons to outsource the equipment.  
4. Turnkey Capabilities
The expectation from OEMs when dealing with an equipment contract manufacturer is that eventually they can place Purchase Orders for singular line items and viola, a perfectly build t machine arrives on time and at the highest Quality.  From a CM perspective, that is a pretty nice arrangement as well.  We've talked a lot about New Product Introduction and what it takes to get to that point, but that is the simply definition of "turnkey manufacturer" in our opinion. 
To become a turnkey supplier will mean that the CM will have to be willing or able to manage hundreds or thousands of parts, whether custom made or purchased, manage supply chain, Quality aspects, assembly and shipping.  Great CMs can tout themselves as turnkey the closer they get to offering a "Place PO, Get Machine" arrangement.
5. Technology Focus
The last benefit to using a CM for equipment and machinery manufacturing outsourcing is opening up internal OEM resources to focus on their technology.  Oftentimes, the machine hardware is a means to apply some core technology to the company process.  It can be data collection, inspection software, chemical processing, medical imaging or countless other processes but usually the machinery is not the star of the show. 
Companies quickly realize that their [expensive] engineering staff should not be wasting time assembling parts into a machine, but rather on sharpening the technology that the machine will apply.  This is often an overlooked benefit because too many times companies want to "do it all" with the people they have instead of leaning on specialized external experts.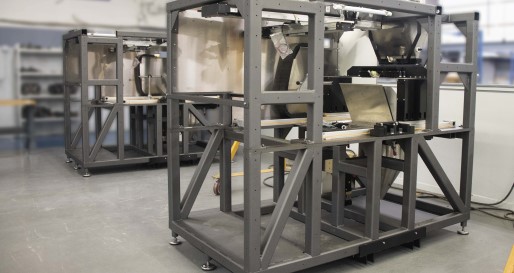 I'll probably spend a vast majority of my career telling the world why using a machinery contract manufacturer is a great idea.  The benefits are huge and for many companies it is the only option.  Download our Guide to Outsourcing Machinery for a full look at how and why to use a contract manufacturer.