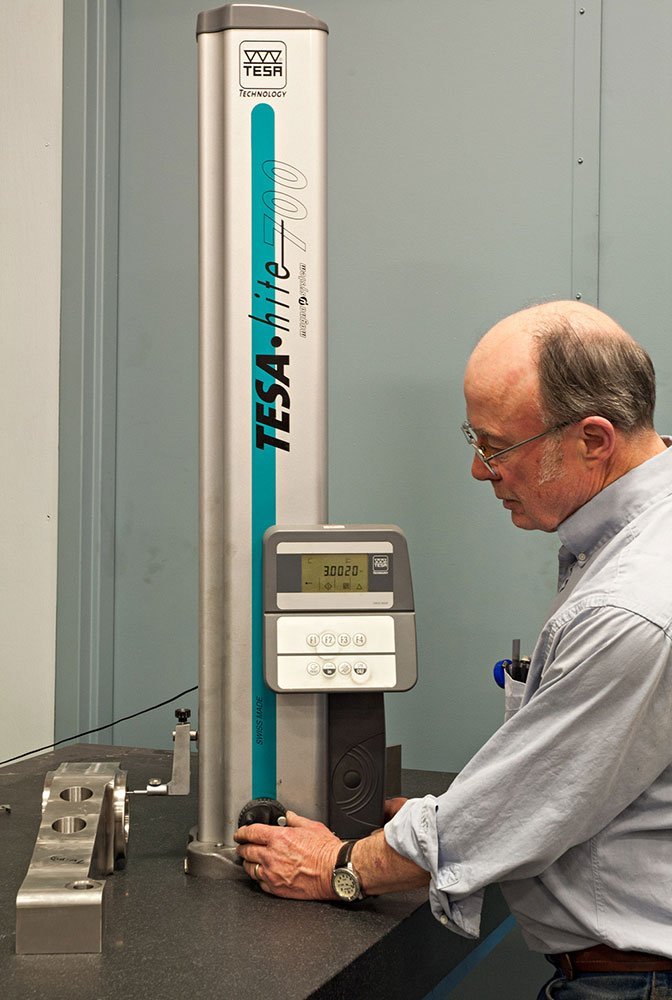 Product testing performed in-house at PEKO is a major advantage that our customers benefit from when they partner with us for contract manufacturing. This is an area that is often underestimated when it comes to product quality. With our large inventory of advanced testing equipment and expansive repertoire of qualified engineers at our disposal, we are capable of performing a large range of standard and custom product testing procedures on a wide range of equipment and machinery.
Our experience in product testing has resulted in many successful NPI and Contract Manufacturing programs across an array of industries, including medical, healthcare, semiconductor, renewable energy, defense, printing, and more.
By choosing PEKO as a contract manufacturing partner, our final testing group will:
Develop final testing and acceptance criteria
Integrate testing into manufacturing processes
Ensure perfectly functioning product is shipped to the customer
Eliminate defect escapement
In-House Product Testing Procedures
PEKO can work with your team to develop customized product testing procedures that are unique to your program, including:
Highly Accelerated Life Testing (HALT): HALT involves subjecting a product to extreme conditions to identify potential failure modes and withstanding limits. It is deployed during the design or development phase to quickly reveal weaknesses.
Highly Accelerated Stress Screening (HASS): HASS involves subjecting a product to limited stress (determined by the HALT) to uncover latent defects in manufacturing and ensure ongoing product reliability. It is deployed during the production phase.
Mean Time Between Failure (MTBF) Analysis: MTBF analysis involves measuring the average amount of time between successive system failures to assess the likelihood of future failure. It can be deployed at any point in the product life cycle to measure, assess, and improve product reliability.
Mechanical Endurance Testing: Mechanical endurance testing involves subjecting a product to physical forces such as vibrations, shock stresses and strains to measure mechanical damage resulting from different environmental conditions over a product's lifespan.
Factory Acceptance Testing (FAT): FAT involves complete machine/system testing to functional requirements. It often includes electrical, leak testing, motion analysis/positioning, mechanical (torque, force) and almost any other functional specification for the equipment.
PEKO can also perform the following standard product testing procedures:
Leak Testing: This group of checks test the integrity and maximum ratings of a fluid path to ensure there are no leaks.

Helium leak testing reveals small and large leaks present in a system by using helium as a tracer gas and measuring its concentration.
Pressure decay leak testing measures drop in pressure on a gauge during a leak test by trapping pressure inside the product and measuring the pressure that is lost.

Flow Testing (Mass or Volume): Check the flow rate of a fluid through a system / passage to ensure it meets functional requirements.
Thermal Testing: Testing and modeling of heat flow in a system.

Temperature profiles
Thermal flux
Heat transfer
Furthermore, we have an extensive network of contract manufacturing partners that can leverage to perform even further product testing, such as vibration, x-ray, spectrometry, tensile, stress strain, environmental stress screening (ESS), and regulatory testing (UL, CSA, ETL, TUV, CE, RoHS).
---
We follow a "quality at the source" philosophy when it comes to testing. With our process based culture, PEKO designs in quality through testing and measurement in many areas of our operations. This capability has allowed PEKO to maintain high quality with on time deliveries in all our customers.
At the end of the day, with PEKO as your contract manufacturing partner, you can rest assured that our competent test engineers will develop and implement comprehensive testing plans and process procedures for your program and that your finished product will leave our facility compliant and fully-functional.