Manufacturing products can be difficult and expensive. In the world of early-stage machinery and capital equipment manufacturing, we concern ourselves with many interdependent questions regarding functionality and cost.
Unfortunately, products are oftentimes designed without taking into account the manufacturing process, which can lead to increased costs and delays in getting products to market.
This is why it's important to remember that proving your concept and creating a functional prototype is just the first step. Once some semblance of a working machine is complete, we need to know how to launch production while keeping costs and cycle times in check.
So how do we accomplish this? For many, DFMA has been the answer.
What is DFMA?
New product launch teams are praising the use of DFMA methodologies now more than ever. So what exactly is DFMA? DFMA, or Design for Manufacturing and Assembly, combines two common engineering techniques:
Design for Manufacturing (DFM)
Design for Assembly (DFA)
The DFMA methodology helps companies design a machine or product so that it can be efficiently manufactured, easily assembled, and produces a cost-benefit.

Some common DFMA methods are combining assemblies into single parts, designing asymmetrical (one-way) assembly features, and reducing hardware count.
DFMA Courses
As industrial designers and engineers, we know it's really difficult to find the time to learn new skills and grow professionally. With so many responsibilities, it can be hard to find the right resources and materials that will fit our schedule.
This is why we created a list of classes and resources that are available for you to learn how to do DFMA yourself or with your entire product team. From in-person classes, online DFMA courses, and webinars, we want you to have all the tools at your disposal.
Facilitated by Chris Tsai, Director of DFMA Implementation Services at Boothroyd Dewhurst, this course is an application-based workshop to demonstrate how early consideration of part manufacturing and assembly improves the overall economics and efficiency of the value stream.
It was developed for the likes of design and manufacturing engineers, cost estimators, commodities managers, and other key stakeholders involved in the design and manufacturing of high-value goods.
This on-demand online master class series includes three parts: Manufacturing Design and Least Effort CNC Machining, Design Requirements and CNC Manufacturing Effort, and Minimizing Effort for High Complexity Mechanical Designs.
With the help of Fitiv's engineering experts and expert mechanical product designers, you will learn how to overcome the challenges of CNC machining and optimize your part's design to eliminate costs, speed up production, and minimize risks.
This live online DFMA seminar, hosted by SAE, is a two-day workshop designed to teach you the fundamentals of DFMA analysis and how to correctly apply it to your product design to reduce production cost without compromising quality, functionality, lead time, or other attributes.
You will learn best practices for developing creative product designs with optimal manufacturing and assembly processes, and you will even have the chance to actually apply them to your own design.
Learn the secrets of PEKO's lean, efficient design process and how to apply it to your own machine frame and sheet metal enclosure design projects in this on-demand webinar.
Participants will gain an understanding of basic DFMA principles, common design considerations for DFMA on machine frames, the benefits and challenges of DFMA on machine frames, and how such challenges can be overcome with the successful adoption of the principle. Plus it's free!
WATCH ON-DEMAND: gotowebinar.com/recording/dfma-crash-course
---
These DFMA courses will help springboard your employee's skills and abilities with best practices, tips, case studies, and more. Or, of course, there's always the option to trust the job in the hands of an experienced contract manufacturer like PEKO. Check out our New Product Introduction group where our engineers perform these DFMA techniques every day for new product launches.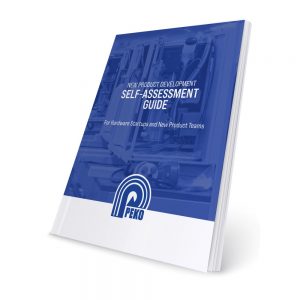 Have a new product introduction project sitting on your desk?
Take our manufacturing readiness self-assessment guide by filling out and submitting the form below!