Your newly developed technology is great. Your breakthrough idea is ready to disrupt the market. And your stakeholders are ready to see the sales roll in. The only problem? How are you going to put together enough piece parts to produce a functioning product prototype?
What is a Product Prototype?
A prototype is an early-stage product that has been produced in its most basic form. Product prototyping encompasses the early, preliminary stages of a product's life cycle resulting in a prototype, and may be defined as a Proof of Concept, Alpha/Beta, or Pilot Build. The purpose of these early-stage products is to prove the technology's concept, so they do not necessarily need to be designed for a long shelf-life.
Types of Costs in Product Prototyping
Determining how much your prototype for your machinery or equipment will cost can be a complicated process, but we are going to break it down as simply as we can for you.
To assess the cost of the prototype build, each part, piece, and sub-assembly needs to have a dollar assessment completed, which you'll define in the Bill of Materials (BoM). When putting together the BOM for an initial product prototype, it is important that you try to keep costs down as much as possible. Rather than ordering expensive custom-made parts, companies should look for more economically conscious options. Off-the-shelf parts should be sufficient to cobble your technology together for your proof-of-concept prototype. Later builds (alpha, beta, and pilot) in the product prototyping phase may be more expensive.
Once you have established and have a good understanding of your bill of materials, you can better estimate the total cost of your product prototype. Let's take the ingredients that make up a prototype part cost quote. Early-stage prototypes will often require these efforts for the build:
Engineering labor consists of efforts like machinery and component design, test design, CAD modeling, print creation, documentation, and more. For reputable USA-based engineering companies, you can typically expect engineering rates to be billed by the hour at some range from $60 to $200.
Commercial off-the-shelf (COTS) items include all the items you see in machinery or equipment that exist in the marketplace as a "catalog" item, with examples being motors, drives, pumps, power supplies, adhesives, hardware, and others. Contract manufacturing companies typically have relationships with distribution channels for the best pricing on such items. Startups and smaller entities usually use industrial supply houses like McMaster-Carr, Grainger, and other catalog-type distributors due to low volumes ease of commerce.
Custom-made manufactured components are typically designed and quoted by various manufacturers with specialty manufacturing processes, sometimes known as a job shop. These are typically custom components like CNC machined parts, injection molded parts, sheet metal parts, composite, and others. Low volumes tend to drive the price up, but quick turn manufacturing brokers like Xometry and Protolabs are shortening lead times and improving cost competitiveness in the prototype parts market on simpler parts. These companies let you drag and drop models into their online platform and give instant price and lead time quotes. This is a great option for low-volume custom parts for prototype machinery. It is important to note that if a third party is manufacturing your product, there will be a markup of 12-25% for any parts that are purchased by them from outside parties.
Assembly labor is the cost to take all the aforementioned components and assemble them to build the machine. In the US, assembly rates range from $50-150 per hour on most non-specialty machinery. For prototypes, we expect a higher assembly rate because usually a more experienced technician is used to assemble the equipment because he or she must be skilled to deal with troubles that arise in prototype machine production. You can get your cost to assemble by simply multiplying the assembly rate by the estimated hours to assemble.
Testing labor depends on the type of test, in some cases, you may factor that an engineer might perform the test, so you would use the engineering rate in your calculations. If it's a simple test, you may use a lower rate like assembly or technician rate. The time for the test in your calculation depends on how long it has to be monitored by a human, for instance, if the test takes 8 hours, but only 1 hour of handling and monitoring is required, expect to only pay for 1 hour.
Calculating Total Cost of Product Prototyping
In its simplest form, how much a prototype cost is a simple equation. In practice, a good manufacturer or planning engineer will have a highly detailed breakdown of all costs and estimates. In any case, here's a summary so you can begin to make your own estimates:

Prototype Manufacturing Assessment
There are a number of critical questions you need to ask yourself at the prototype manufacturing stage.
Who is responsible for manufacturing parts for the prototype?
Does the prototype build consist of any custom-made parts?
Are there any parts that don't need to be precision made and can be purchased off the shelf instead?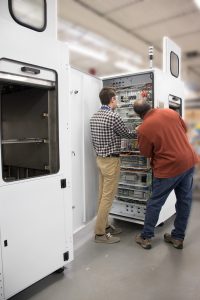 The answers to these questions can significantly increase or decrease the level of manufacturing processes needed throughout the prototype phase, which is why a cost assessment is done beforehand.
Moreover, you need to ask yourself which high-cost manufacturing processes are detrimental to the functionality of the product itself, and which can be reduced to lower-cost options.
If you are more concerned about the aesthetics of your product's design, you may want to refocus efforts to the core physics of the technology and verify that it actually works the way it was intended.
Testing should also be stressed at this preliminary stage in order to determine how well the machinery functions.
Assembly of Your Product Prototype
Once all the piece parts, sub-assemblies, and custom parts have been ordered, the next step is to figure out how the parts and components will be fitted together.
The initial assembly is typically pieced together by a company's R&D team in order to prove the concept. Once the product starts to head into the beta or pilot builds, a contract manufacturer may get involved to help perfect the build process for the next stages of development.
Conclusion
From proof-of-concept to pilot builds and everything in between, proving that your product actually performs the way it was intended to is the most important part of the prototype phase. Product prototyping encompasses the early stages of a product and once the project moves into the alpha/beta builds, the focus steers more towards creating a visually appealing final product.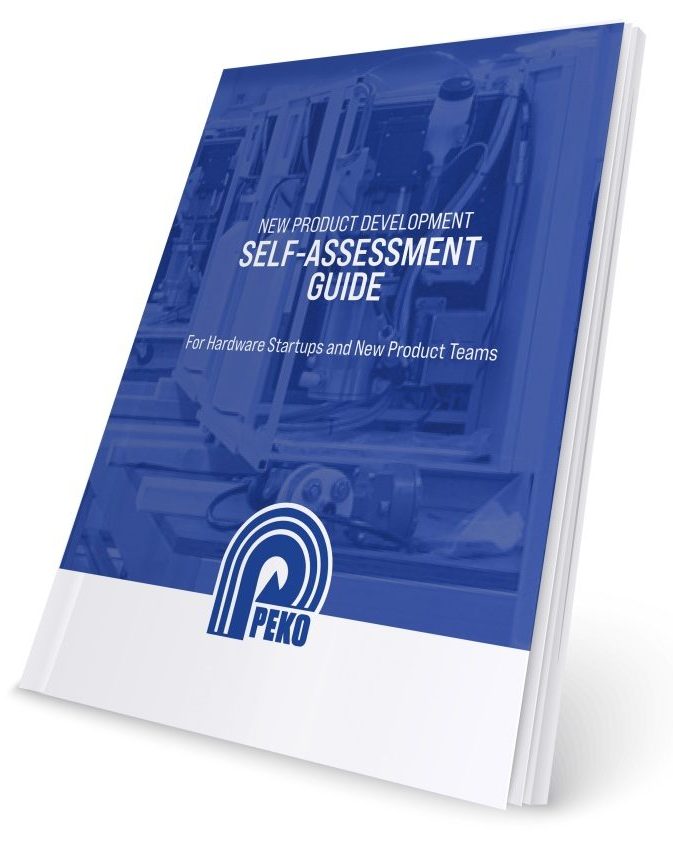 Here at PEKO, we work with companies at all stages of development. As a full-service contract manufacturer, our team of engineers is ready to help perfect your design and work on cost-down opportunities once manufacturing begins.
Our model shop can produce prototype parts in 3-14 days, and our production team has 85 CNC machines ready to move your product into higher volumes. Regardless of if a proof-of-concept prototype has been completed, or if the company is beginning a beta build, we're ready to work to get your product to market.
For additional guidance on choosing an ideal engineering and manufacturing partner for your prototype development, download our new product development self-assessment guide. Whether you need design, development, or full blow contract manufacturing, this guide will help you self-reflect.