Medical device manufacturing can be a tricky road to navigate. Every day I get calls from OEMs in the medical industry looking to outsource the manufacturing of their new medical device to a contract manufacturing company. Their stories are usually quite similar – that they have cobbled together some parts from wherever they could find just to get their prototypes made and working. However, many of these Medical OEMs have come across a range of roadblocks that are keeping them from achieving full-scale production.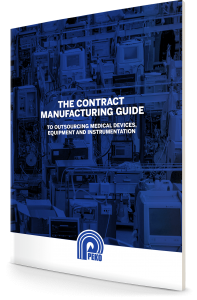 The manufacturing of medical devices requires dozens or hundreds of parts to be manufactured in concert and delivered to the final assembly line. To obtain the necessary components, they usually must settle for what the small local shops have the capabilities to manufacture or use online brokers of prototype components, like Xometry or Protolabs, but when it comes time for production, they often use different sources.
Whether it's medical imaging systems, dialysis machines, blood analyzers, cell counters, or other types of equipment, we tend to see some commonality when it comes to the manufacturing processes used to make medical devices in high volumes.
1. Injection Molding of Plastic Parts
Injection molding is a widely used medical device manufacturing process that can be applied to nearly any area of the medical device where durable, sterilized parts are required in high volume and with exceptional accuracy. Injection-molded plastic parts are used in the manufacturing of medical devices for their weight, lubrication, cleanliness, and geometry. Furthermore, most bodily fluids that are hostile to metals are not as harmful to medical-grade polymers used in injection molding.
Injection-molded plastic parts are produced by heating plastic pellets to a liquid, then forcing them into a mold that represents the part shape. Upon cooling, they are ready for the next process step. In medical device manufacturing, we typically use medical-grade polymers for this process, including polyethylene, polypropylene, polymethyl methacrylate (PMMA), polyvinyl chloride (PVC), nylon, acrylonitrile butadiene styrene (ABS), and polycarbonate.
The cost of plastic injection molding is fairly cheap on a per-part basis, but the up-front charges for molds can be awfully expensive. It is not uncommon for their price tag to be in the 6-figure range, so a large quantity of parts is needed to offset this tooling charge. This being said, injection molding is best suited for higher volume medical device manufacturing. For low volumes, 3D printing has come a long way and offers many medical OEMs a workaround for injection molded parts with low tooling costs and little or no minimum order quantities.
Benefits of Injection Molding in Medical Device Manufacturing
Cost-efficiency when used for high volume medical components
Exceptional accuracy for production with tight tolerances
Broadest material selection of any manufacturing process
Superior strength and durability to resist harsh environments
Resistant to contamination and easily sterilized
2. Sheet Metal Fabrication & Welding
When manufacturing medical devices, odds are that sheet metal fabrication and welding are manufacturing processes that are going to be found in many places on the bill of materials. This is because medical devices require a range of custom metal components to function, including brackets, adapters, plates within the unit, and even more complex items such as precision welded frames and stands.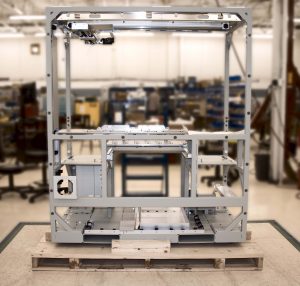 When you dive into the bill of materials in medical device manufacturing, you'll be amazed at how many part descriptions contain "bracket, "stand", "adapter", "housing" and similar features and require sheet metal fabrication processes. Engineers incorporate metal fabricated parts into their medical device design due to its strength and lower overall manufacturing cost (as opposed to CNC machined parts).
Low tooling costs, ease of purchase, and durability also make sheet metal a great option for many features in medical devices. Many handheld or benchtop medical devices benefit from the small, thin shapes that sheet metal components can provide. And when plastic is not an option due to size, geometry, or volume case, sheet metal skins can be manufactured to create beautiful and strong exteriors.
3. Printed Circuit Board Assemblies
As the electronic age extends its reach into all sectors in the medical and healthcare industry, modern medical devices are relying more and more on electronics to automatically perform a number of functions. As a result, printed circuit boards (PCBs) are becoming a standard requirement in medical device manufacturing. Printed circuit board assemblies, also known as PCBAs, are found in everything from heart monitoring equipment to medical imaging machines.
Today's new and innovative medical devices often require custom PCBA's due to their application, size, and geometry, and because of their tangible impact on people's lives, OEMs must follow the strictest and most demanding PCB assembly standards and regulations. This means engineering and special manufacturing techniques may be needed to produce the circuit board needed for the medical device project.
Finding a PCBA manufacturer be difficult, but there are quite a few to choose from in the USA. PEKO is an industry-leading medical device manufacturer based in the USA and has extensive experience manufacturing and assembling printed circuits boards for the medical and healthcare industries. We also follow all the PCBA standards set forth by the FDA, ISO 9000, and ISO 13485.
4. Human Machine Interfaces (HMI)
Human Machine Interface, also known as HMI, is a user interface that allows medical professionals to operate and control a machine. HMIs are another important component in medical device manufacturing. Medical device HMIs come in all shapes in sizes, from small touch screens to large LCD panels with physical buttons, and everything in between.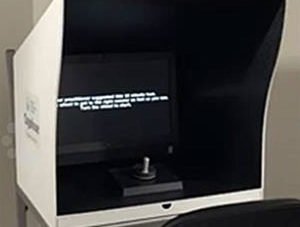 HMI selection in custom medical equipment has to take into account application, user, software, size, shape, and environment. Luckily, the hardware for HMIs can be purchased off the shelf in many cases. The downfall is that these will still need to be programmed. HMIs are also prone to damage or shortages. Meeting all the requirements of an HMI can be a delicate balance that might mean going to a custom solution.
Medical device OEMs will want to partner with a manufacturer who can address ergonomic considerations, operational requirements, functional requirements, and regulatory standards, among other considerations. Over the years, PEKO has helped design and manufacture medical interface solutions for several applications, including a therapeutic cognitive unit and a physical therapy device. 
---
Custom medical devices are typically made from hundreds of part numbers. Although there are some obvious commonalities in medical device manufacturing process types, materials, and vendors, identifying suppliers, managing custom parts, and doing overall final integration can be a very tough job.
PEKO can help with the many processes and components involved in medical device manufacturing, including injection molded plastic parts, sheet metal fabricated components, printed circuit board assemblies, and human machine interfaces.
If you've got custom medical equipment you need to be built like some of these products or similar, reach out to our team of experienced engineers to discuss your project, or use our Medical Contract Manufacturing Guide to Outsourcing Medical Devices, Equipment, and Instrumentation to help you decide on the best pick for your business.