It's no secret that the medical equipment industry is a manufacturing sector that is forecasted for growth, with new medical technologies entering the market every day. When we think about custom medical equipment, we think about prosthetics, plastic surgery, and even implantable devices. The reality is that this market encompasses so much more in this day in age, with new technologies like surgical robotics and wearable monitoring devices pushing bounds never thought possible.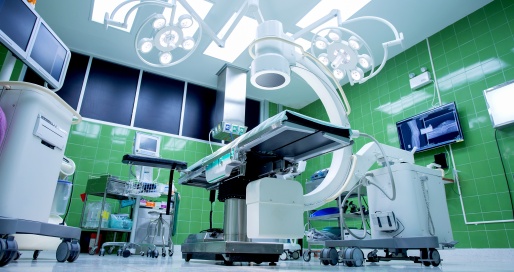 The global medical devices market is estimated at roughly $450 billion and is expected to reach over $600 billion come 2023. Huge OEMs, like Stryker, Becton Dickinson and Medtronic, make up the majority of this market share without a doubt. But one would be remiss to gloss over the very interesting group of innovators in the medical device startup communities. These players come to the game armed with big brains and backing. New technologies born from incubators, tech transfers, accelerators and private entrepreneurs are hitting the market faster than ever. With today's access to manufacturing technology, data and electronics, a plucky startup can move mountains with some elbow grease, even on a tight budget.
Of course, there are a number of major business concerns that these startups face, like coming up with funding, talent acquisition, and even patent law. The beauty of specialized contract manufacturing companies like PEKO is that we can work with these custom medical equipment startups on complex medical device innovations to solve these types of problems and help them get their ground-breaking technologies to market.
Let's take a look at some major problems that today's custom medical equipment startups are facing when they go out into the wild looking for a medical equipment contract manufacturer.
1. They Don't Know Where to Turn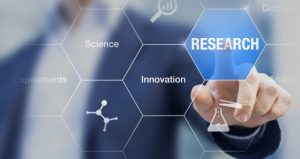 Believe it or not, most custom medical equipment startups don't know where to turn.  This problem is so pervasive that we wrote an article dealing with the subject of searching for contract manufacturers.  I speak with folks everyday who call me looking for help with their medical device manufacturing.
They try all the normal avenues, but the intricacies of custom medical equipment manufacturing are so nuanced that it takes hours of website browsing and dozens of calls to even understand if the manufacturer is a good fit.  These are genius innovators and despite being internet savvy, well-connected and highly motivated, they have trouble determining a good fit for their product.
This huge gap in demand and solution offerings is shocking. You'd think a user would be able to categorize their medical device type or class, lifecycle stage and product type to be able to quickly find a partner, but this is not the case. With so many options for medical device manufacturing, even a google search or medical equipment manufacturing directory can lead innovators in the wrong direction. As a manufacturer of custom medical equipment and devices, sometimes I wonder how these folks are determining who to call.
2. Their Designs Are Not Ready for Production
Recently, a very smart and motivated custom medical equipment innovator came to me with an incredible idea. So good, in fact, that I believe it will solve such a huge problem facing the medical field that I didn't think twice before jumping in feet first. The conversation rolled into its usual cadence.
At this stage in the game, the innovator really needed a working unit for their 510k submission. I agreed and proceeded to asked what they had prepared thus far into the project. The answer was "well… we have a CAD model." This answer, albeit not uncommon, was one I was sure he wasn't proud to tell me. And I don't even blame him.
Most contract manufacturers would have to shut the door right then and there. But the reality is that most searches for CMs start with a relatively undefined product that needs a lot of treatment even before prototyping can be done. But it's important for custom medical equipment startups to remember that this pain point of not having a well-defined product, scope or manufacturing plan is totally normal.

PEKO offers a comprehensive program for these types of projects that are still in the research and development phase called New Product Introduction, or NPI, which helps with the early stages in the commercialization process. The overarching mission of PEKO's NPI group is to help bridge the gap between concept and reality.
3. They Face Strict Regulatory Requirements
Custom medical equipment startups face intense regulatory standards, and need to consider many different forms of documentation, including 510K submission, FDA, and ISO 13485.

To ensure startups are complying with all regulations, everyone needs to clearly understand the roles and responsibilities of each party:
The OEM needs to understand the design requirements and how they are handling the patents.
The FDA needs time, documentation and other requirements fulfilled.
The CM needs to understand where the line between design owner, manufacturer and contract manufacturer will lie.
This process is long, confusing, and murky. One huge issue we see from the contract manufacturing side of things is parts traceability. When you're vetting your medical equipment contract manufacturer, make sure they at least have an ISO 13485 certification and a strong Quality Management system with GMP and traceability standards.
4. They Are Unsure of Their Role
Startup innovators have a tough enough journey on their hands, and it seems like the lines of responsibility can get blurred quick. Small new product teams with medical focus must juggle finances, manufacturing costs, new product tasks, talent acquisition, and about a thousand other things.
So, when engaging with a custom medical equipment manufacturer or CM, remember that the most successful medical startup companies work with their CM to understand who is responsible for which activities. Ask questions like:
Who supplies the prototype?
Who are the technical contacts?
Who writes ECNs?
Who does inspection?
Who signs off?
Who owns the design?
How do we make improvements and who is responsible?
What else is the contract manufacturer doing?
What does the innovator need to provide?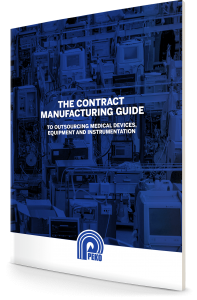 We have custom medical equipment startups and innovators contacting us daily.  Every inquiry starts with a problem they need help solving.  We see some common themes above as universal, but each has their own unique flavor.
Are you a custom medical equipment startup that needs some help?  Download our self-assessment guide for outsourcing your medical device or equipment to see where you land in the product development curve and what types of issues you should be looking out for to prepare yourself for production.