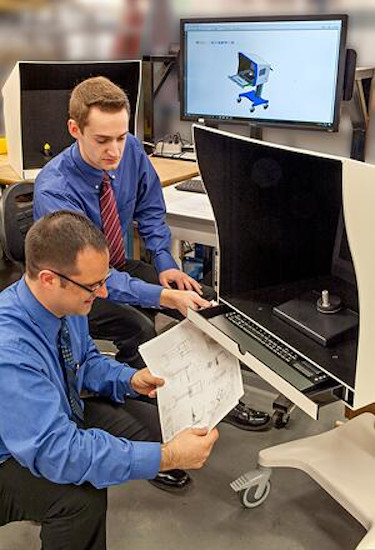 Oftentimes, customers come to us with designs that are limited in functionality and need engineering to make them manufacturable. While some customers have these problems solved by the time they choose a contract manufacturer, others require a partner to help bridge the gap between design and functionality. PEKO is that partner.
Having worked with Fortune 500 companies and startups on some of the most cutting-edge technologies, we understand the importance of product development and engineering support. Whether you need help with process improvements, functional requirements, or specification clarity, PEKO can help you overcome these challenges, even in the early stages of product development.
Product Development Engineering Process
When you partner with PEKO, our engineering team will perform a thorough review of your product design for functionality, reliability, durability, manufacturability, ease of assembly, and more. Leveraging their knowledge in manufacturing engineering, mechanical engineering, test engineering, and electrical/controls engineering, our team will work with you to refine and optimize your design into a repeatable, production-ready product.
What Does Development Engineering Involve?
Defining the scope and overall success criteria for the design
Identifying and enhancing necessary inputs, outputs, and critical parameters
Quickly creating CAD models and associated details prints
Producing an indented BOM to help prepare for the prototype stages and beyond
Consulting internal manufacturing resources for manufacturability improvements
Validating the process (process validation) at the prototype and pilot phase
Communicating closely with the customer to understand end-user functionality
How You Benefit from In-House Product Development & Engineering Support
Early involvement of our product development team allows us to provide our customers with valuable design input that can benefit our customers in a number of ways:
Improve functionality and reliability
Reduce manufacturing costs
Minimize processing problems
Shorten cycle times
Accelerate time to market
---
Contact us today to learn more about our product development engineering services.