Ideas have the power to change the world. But as Thomas Edison once said, the value of an idea lies in the using of it. The first step in turning your concept into a workable product is creating a prototype; however, that's easier said than done.
If you're like many startups and small companies, you probably don't have the capacity to create a working model of your idea yourself. That's where a prototype manufacturing company comes in.
Prototype companies specialize in manufacturing early-stage products to prove your idea's concept. They can offer a variety of different services for producing your working model with everything from engineering staff to dedicated CNC equipment and machinists.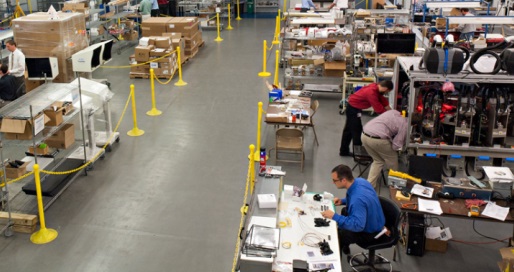 According to the U.S. Bureau of Labor Statistics, selected occupations are involved in prototyping accounted for 1.2 million jobs in 2016 and more than a quarter of those jobs were in the manufacturing industry.
Why Outsource Prototype Manufacturing?
The biggest reason many businesses choose to outsource to a prototype manufacturing company is that they lack the resources, tools, and experience in-house to produce a prototype quickly. But there are other advantages as well.
Speed: Prototype manufacturing companies understand that you may be facing critical deadlines and that your time and money are on the line. To accelerate production, they offer technological advancements for rapid manufacturing, which in turn, allows small companies to get functional prototypes and testing started as soon as realistically possible.
Problem Solving: Companies that build prototypes can leverage their past experience to help you vet your design. That means they'll often make suggestions on how to improve your design and even save you money when producing your product – or the next generation of your product.
Comprehensive Resources: From CNC equipment to machinists, electricians, and quality management systems, prototyping companies often have everything you need under one roof to successfully manage your project from start to finish.
Affordability: If your engineering resources and manufacturing group is limited and you don't have millions to spare for capital expenditure, outsourcing production of your prototype allows you to tap into the talent and resources you need to turn your product vision into reality at a fraction of the cost. 
Scalability: Depending on the prototyping company you choose, they may have the capabilities to rapidly scale from low-volume prototype fabrication to mass production, which can be beneficial if you want one partner throughout the lifespan of a product.
Unfortunately, not every fabrication shop or contract manufacturer offers the prototyping services you may need. That's why it's important to make sure you find the right company to help you take your product through the prototyping stage of the commercialization process.
How to Choose a Prototype Manufacturing Company?
When you decide to use a prototype manufacturing company, finding a trustworthy partner is key. With so many companies to choose from, it can be a daunting task to find the right one for your project. There are several factors you'll want to consider as you compare options.
Quality: Ask about the company's quality systems. You'll want to find a progressive partner that has all the systems and techniques required to produce products that exceed expectations. Find out about their document control system, whether they have Six Sigma certifications or other industry certifications, and whether they can conduct advanced Design of Experiments, regression, and reliability studies. Elements of a quality program like these can help you evaluate whether a company has the ability to manufacture precise products to make your prototype a success.
Specialized Services: Some prototype manufacturing companies' have limited capabilities that may be too narrow for what you need. For example, you may require preproduction assistance like validating your bill of materials, verifying component details for manufacturability, functionality and regulatory requirements, and design engineering. In short, you need to find out how they can help before they build your prototype.
Manufacturing Capabilities: Depending on your needs, you may want to look for a company that can offer a wide range of in-house capabilities like 3D printing, CNC machining, injection molding, assembly, and finishing. The advantage of having everything you need in one place is that the company has direct control over all the steps required in the prototyping process, giving you peace of mind. 
Customer Support: Even if you have a simple product, prototyping can be a complex stage. With so many factors involved, from identifying parts and machinery to documentation and more, you're sure to have questions along the way. Look for a company that offers good customer service with a single point of contact, no matter what type of request you have.
Timing: Can the prototype company meet aggressive timeframes? With so many stakeholders waiting on your prototype, like investors and patent attorneys, you'll want to make sure the prototype manufacturing company can meet your deadlines in order to deliver your prototype fast enough to give you a competitive edge in the market.
According to PEKO's Sales and Marketing Manager Scott Baxter, "Time and time again, we see startups and OEMs using design firms for their prototype without considering whether these firms can help with the transition to full-rate production manufacturing."
How Much Do Prototyping Companies Charge?
During this early stage in your product development process, you'll likely want to keep costs down as much as possible, so evaluating potential partners on value is vital. 
There's no industry standard for how prototyping companies charge. The cost really comes down to the purpose of your prototype, its complexity, and the amount of support you need. For example, if you don't have engineers on your team, you may need external engineering resources during the process, which can drive up your price.
When you start evaluating prototype manufacturing companies, you'll issue a request for a quote or simply ask for an estimate that breaks down all the costs. The prototype company will review your needs and calculate the cost, which may look something like this:
| | | | |
| --- | --- | --- | --- |
| | Engineering Hours |        x   | Engineering Rate per Hour |
| | COTS Item Cost |        x   | (1 + Markup %) |
| | Custom Parts Cost |        +   | (1 + Markup %) |
| | Assembly Hours  |         x   | Assembly Rate per Hour |
| + | Test Labor Hours |         x   | Test Labor Rate per Hour |
| | TOTAL Cost of Prototype | | TOTAL |
Once you have a figure from a prototype manufacturing company, determine if you need to make any changes to fit your budget. For example, are there high-cost processes driving up the estimate that could be switched to lower-cost options without impacting the functionality of the product? Proving your product actually performs the way it was intended is critical – and so is finding the right partner.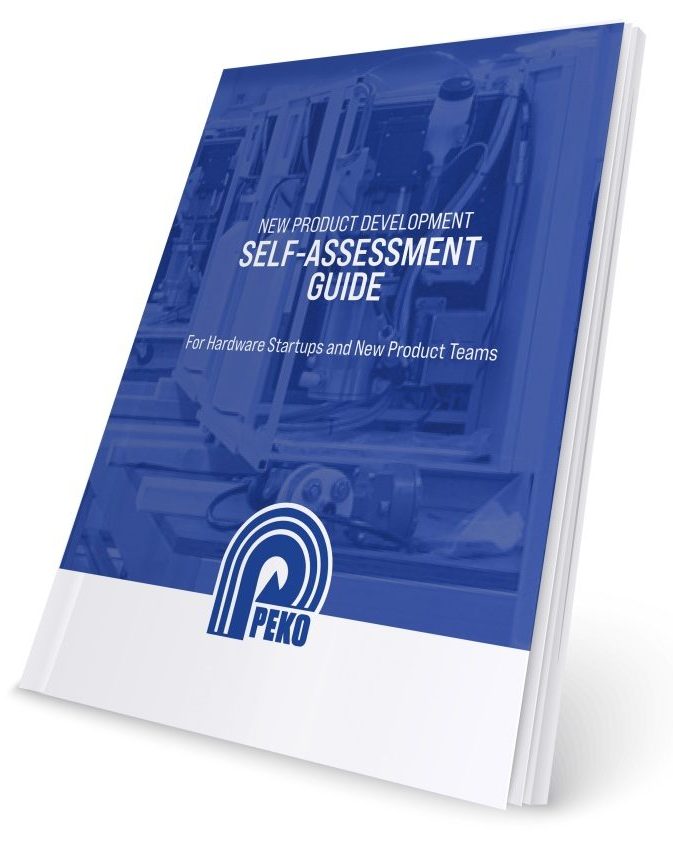 Still have questions on where you stand in the new product development lifecycle?
Download our self-assessment checklist and guide for new technology innovators. Whether you need design, development, or full-blow contract manufacturing, this guide will help you self-reflect.