Turnkey contract manufacturers have become a very popular option for OEMs who are bringing new equipment and emerging technologies to market in just about any industry. There are many benefits to outsourcing to a turnkey contract manufacturer, and a great deal of those benefits are seen from within the company's purchasing department.
The Headache of In-House Manufacturing for Purchasing Managers
Purchasing managers and their counterparts have days filled with tedious activities. They are tasked with supplier evaluations, plant visits, contract negotiation, and handling engineering fiascoes, all while maintaining database records. The more suppliers and parts that a purchasing department manages, the more cumbersome the workload with endless tasks that need to be accomplished.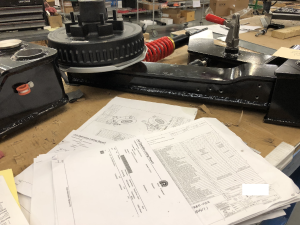 Thankfully, choosing to outsource to a turnkey contract manufacturer can prove to be the magic solution for purchasers overwhelmed with endless task lists.
Purchasing complete assemblies and sub-assemblies from a full-service contract manufacturer, like PEKO, can save time, resources, money, and headaches for a company's purchasing group.
What is a Turnkey Contract Manufacturer?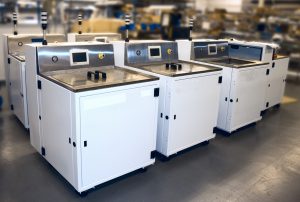 A turnkey manufacturer is a full-service contract manufacturer who assumes full responsibility for all manufacturing processes involved in a new product build and manages all aspects involved in bringing a new product to market – including design, purchasing, fabrication, manufacturing, assembly, testing, and everything in between. OEMs are increasingly outsourcing part or all of their new product builds to turnkey contract manufacturers, rather than assuming all the burden and risk themselves and performing the work in-house.
The Advantages of Purchasing from Turnkey Contract Manufacturers
1. Simplified Purchase Orders
Creating and managing POs for each individual item or group of items in a bill of materials can be expensive and difficult to manage. Not only is this a tedious job, but it can also take multiple days just to issue all the POs for a single project, and the risk of error with each additional PO issued increases.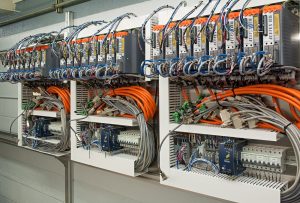 By outsourcing high-level assemblies or top-level assemblies to a turnkey contract manufacturer, you can reduce the workload of the purchasing department down to managing a single PO, which significantly reduces the amount of stress on the purchasing department. Buyers and purchasers are finding that by using a turnkey contract manufacturing partner, they can issue a single PO for an entire unit using one company and quickly move on to managing other projects. 
2. Reduced Management of Sub-Suppliers
As stated in the previous section, managing a large number of suppliers from an even larger number of BOM parts is extremely time-consuming. When you choose a full-service contract manufacturer, this can easily be mitigated. Turnkey contract manufacturers manage all parts for your build within their own capabilities. They also manage their own supply base of sub-tier suppliers for secondary ops. Built into their own overhead, the contract manufacturer can manage everything within the project's supply chain so that the OEM customer does not have to be burdened with a tedious workload.
3. Reduced Supply Base
Having been in the industry for decades, PEKO has seen plenty of OEMs that are trying to reduce their supply base. Many OEMs have found themselves with an extensive database full of suppliers that is costly to maintain due to audits and other correspondence. The management of these databases is a tedious task that is usually passed on to the purchasing department who is tasked with reducing the database to include only the best and most capable suppliers.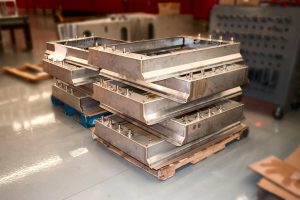 The easiest and most effective way for a company's purchasing group to reduce the number of suppliers in their database is to choose a turnkey contract manufacturer who takes a vertical integration approach. For example, when an OEM chooses a company like PEKO to be their contract manufacturer, we provide our customers with CNC machined parts, sheet metal fabrication, wire harness, powder coating, welding, integration, and more. The end result? One clear and concise PO for the OEM's purchasing department to manage, while we manage their entire mechanical assembly through to its entirety.
4. Easily Calculated Landed Cost
If we live in a world where purchasing managers' performance is based on the cost savings they provided in a particular area, wouldn't it be great if they could significantly reduce the landed cost?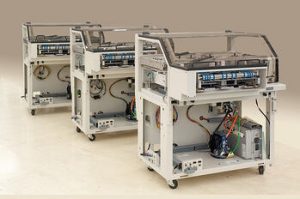 When you outsource parts from many different suppliers, you'll find that there is a ton of waste in drayage, handling, warehousing, and overhead costs. It becomes very difficult to negotiate with each different supplier, and these costs become buried. On the other hand, when you choose a turnkey contract manufacturer, like PEKO, there will be no markup for the individual components which make up the entire mechanical assembly.  
---
Many purchasing managers are now discovering the ease of switching to turnkey contract manufacturers for their major mechanical assemblies. With simplified POs, a manageable supply base, reduction in suppliers, and an easy to determine landed cost of the product, the advantages are clear. For more information on how PEKO can help save the sanity of your purchasing department, request a quote or submit your project details.
Want to learn more about how you can slash costs and assure productivity?
Download our guide on how to gain five big advantages by outsourcing major assemblies and subassemblies.