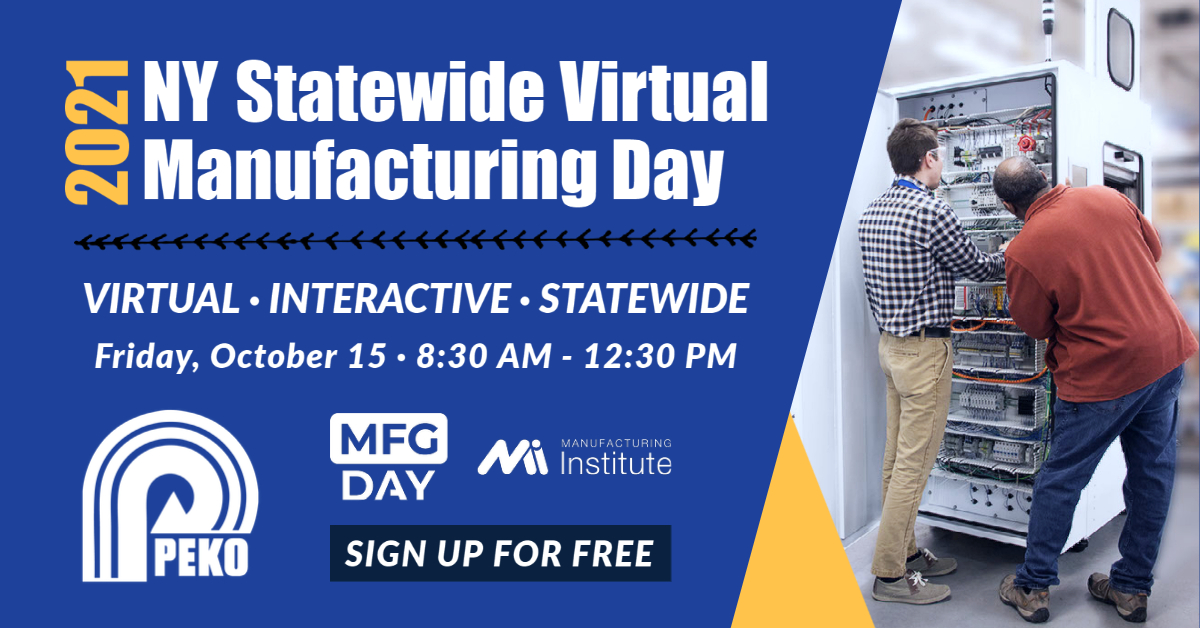 ROCHESTER, NY (September 29, 2021) – PEKO will be participating in the upcoming 2021 NY Statewide Virtual Manufacturing Day event on October 15th as part of a national effort to showcase the reality of modern manufacturing careers, draw attention to the outstanding opportunities that a career in manufacturing can provide, and connect with America's future workforce.
The 2021 NY Statewide Virtual Manufacturing Day will be held by FuzeHub, the statewide center for the New York Manufacturing Extension Partnership, in association with National Manufacturing Day, an annual national event that is held every year on the first Friday in October.
WHEN: Friday, October 15, from 8:30 AM to 12:30 PM
WHERE: Held virtually across NYS
This virtual event is intended to benefit companies, community leaders, educators, students in high school and college as well as economic development and manufacturing associations across NY by recognizing NY-based manufacturers and building awareness of available educational and training opportunities.
Download PDF: PEKO to Participate in 2021 NY Statewide Virtual Manufacturing Day