PEKO has built a stellar reputation for complex high-level assembly manufacturing. We provide assembly manufacturing solutions for a range of high-level assembly and critical subassembly requirements and a diverse set of industries.
We have the experience, resources, technology, and personnel to support high-mix low-volume assembly and can integrate many different types of subsystems and components, including machined parts, hardware, sheet metal, plastic, electrical controls, cabling, and more.
Turnkey HLA Manufacturing Solutions
Whether we are manufacturing the components with our precision parts division and integrating them into your assembly or managing the purchase of multiple spec'd components and performing integration at the line, PEKO's proprietary systems and personnel give our customers the ability to purchase higher-level assemblies with ease.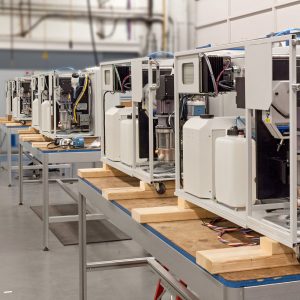 Our turnkey solutions cover every aspect of high-level assembly, from material procurement, engineering, and prototyping, to manufacturing, assembly, integration, and testing.
Using industry best practices, our teams coordinate the manufacture of components and subassemblies and manage their subsequent integration into higher-level assemblies.
Once complete, HLAs are tested and shipped to our customers' production facility for final integration into their top-level products and the addition of any proprietary technology.
PEKO will work from your drawings and bill of materials to create a custom program that fits your business needs. We can comply with multiple industry standards, including AS9100, ISO 9001, IPC A-610/620, ISO 13485, Good Manufacturing Practices, CFR 21, and more depending on your unique requirements.
Types of Higher Level Assemblies
From simple box builds to highly complex electromechanical assemblies, we manufacture and assemble a wide assortment of high level assemblies per our customer's requirements.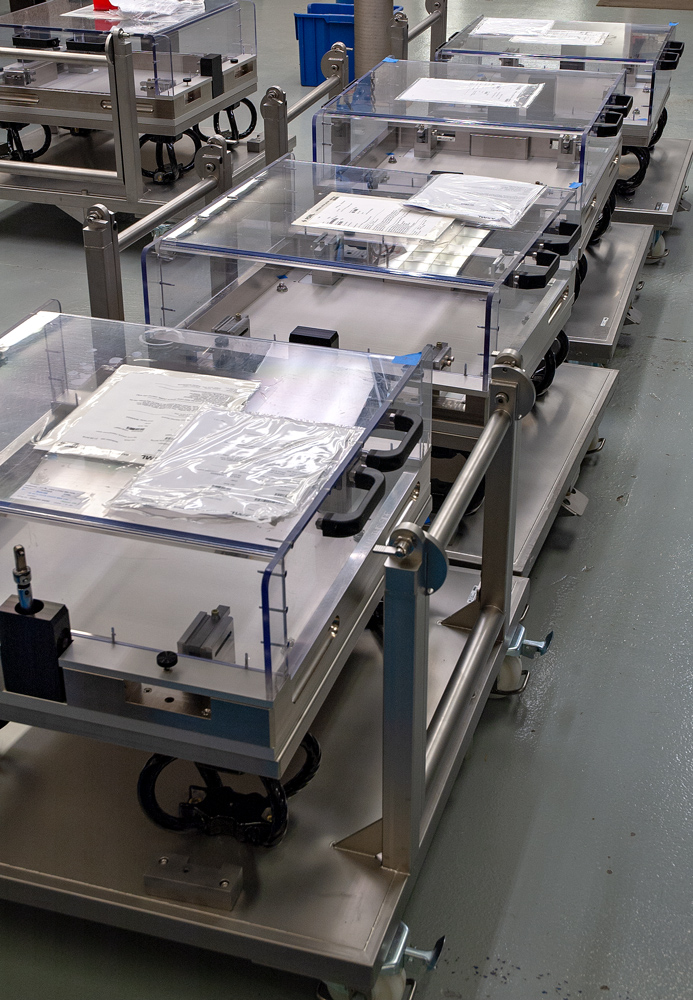 These assemblies typically fall in the $5,000 to $100,000 unit price range with anticipated demand of a single prototype unit to dozens of production units per year.
Our program managers are capable of strategically managing anything from a simple build to BOMs with hundreds of parts, which are being completed in one of our four dedicated assembly facilities.
As a bonus, all assemblies outsourced to PEKO are optimized for future builds to help identify and implement cost-down opportunities.
Mechanical (i.e., weldments, frames, structures, chassis, and racks)
Electrical (i.e., panel builds, box builds, and populated electrical cabinets)
Electromechanical (i.e., test stands, plenums, chambers, electrical enclosures, modules, and gantries)
How You Benefit from High Level Assembly
Outsourcing complex high level assembly to PEKO is the perfect solution for OEMs looking to streamline their manufacturing process while keeping in-house efforts focused on top-level assembly, integration, sales, marketing, and other strategic activities that are likely to produce the most value for their business.
Companies who outsource HLA manufacturing to PEKO can expect to benefit from:
Reduced overhead costs
Shorter lead times
Simplified supply chains
Increased production flexibility
Freed-up internal resources
---
Say goodbye to the stress of managing your entire production in-house and say hello to a more efficient and effective manufacturing experience with PEKO. Contact us today with your high-level assembly requirements to see how our services can benefit your bottom line.