ROCHESTER, NY (January 10, 2022) – PEKO continues to expand its capabilities with the purchase of new equipment for its 8 manufacturing plants with the addition of a new bridge-type CNC milling machining center, the Vision Wide SF-3116.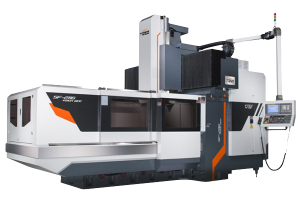 This machine is a large CNC double column machining center built for high speed, high precision, and high performance. It is best suited for large parts that fit within a 5.5' wide by 10' long by 4' tall envelope. The construction of the machine with full enclosures, 10,000 RPM spindle, and CTS, allows for high rates of metal removal, resulting in reduced cycle times.
PEKO's Manufacturing Program Manager, John Fritsch, notes that "this machine has the greatest RPM of any of our bridge mills. It also has the largest distance between the spindle nose and tabletop."
PEKO plans to continue this equipment acquisition initiative over the next few years to improve and expand upon its turnkey manufacturing capabilities. If you are interested in learning more about PEKO's impressive suite of in-house capabilities, visit pekoprecision.com/capabilities.
Download the printer-friendly version here.