Share article: FacebookLinkedinTwitter
Giving another company the green light to manufacture your new technology is daunting.  Especially when sharing your company's sensitive information to a Contract Manufacturer that doesn't have the proper Intellectual Property regulations in place.  To save yourself from costly legal battles, and the fear of another company stealing your technology, make sure that you work with a Contract Manufacturer that is committed to IP protection.
As is well documented, anyone looking to outsource internationally, outside of the US, should take caution, especially if you decide to outsource your manufacturing to Asia.  Facilities which operate within this region can be highly susceptible to IP theft, so unless you are confident in your written agreements, it's still better to find a company in which you can trust.
Protect your business assets
If you're engaging with contract manufacturing companies to find the best "fit" ask which types of IP protection the business offers as well as what written documentation will be agreed upon.  Non-Disclosure Agreements, are a necessity if you're going to award your business to a Contract Manufacturer.
Secure Facilities
Written agreements, NDA's, Patents, Trademarks, Copyrights, and Trade Secrets are extremely important when it comes to protecting your business assets with a CM.  However, the CM's facilities should also be secure enough to give you the peace-of-mind knowing that your company's vital information will be safe once you allow another company to take over the management of your machinery's manufacturing.
If you're concerned about how well a company secures its facilities, then ask them their procedure with the following: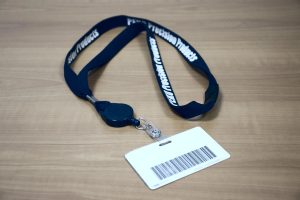 how employees access the building
who has access to secured documents
how their server is secured
if there are cameras in the building
how outside service personnel and maintenance access to the building
Also keep in mind that companies that work with the defense industry will already have very strict procedures in place in order to follow ITAR regulations so that controlled defense information does not end up uncontrolled.
PEKO has enforced strict facilities rules in order to abide by ITAR regulations due to our work in the defense industry.  This has allowed our customers to feel safe when they leave us in charge of their manufacturing.  All of our employees must badge in, to enter the building and all visitors are clearly identified with yellow visitor lanyards.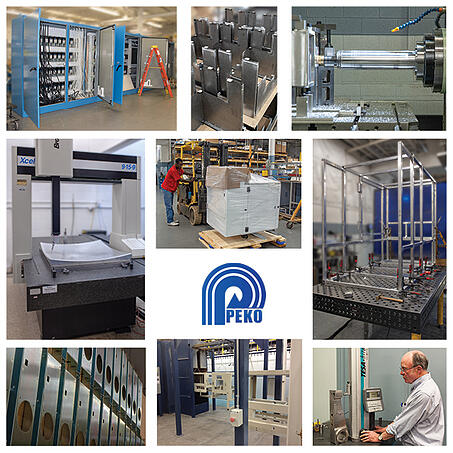 In-House Capabilities
While it's completely normal for a full-service CM to still have vendors they outsource specific capabilities to, be sure to pay attention to how much the CM can actually do in-house.  If the CM chooses to outsource a specified special operation to an outside vendor, like an optics process, then there'd be no need to worry.  However, if the CM has to outsource more than 50% of your manufacturing to another company, then how can you be sure that this third party has your best interests in mind when it comes to protecting your valuable information?
If you've been looking for a contract manufacturer to drive your product into the future, while also protecting your business assets in a secure location, check out our free checklist to help you decide the right company for the job!