Share article: FacebookLinkedinTwitter
2019 was a busy year for everyone at PEKO. Our capabilities and manufacturing space expanded, we created new committees and opened our doors to host a private event for local CNC Machinists.
This blog post has been updated for Q4, 2019.
From the Program Management team to the Corporate Executive team, a communication line must be established with a customer, when it comes to Contract Manufacturing.  The CM should be proactive in their efforts to ensure that inevitable manufacturing concerns can be remedied with the customer as soon as possible.  By establishing a strong chain of communication, these manufacturing risks can be mitigated.
1 POINT OF CONTACT
The most important attribute to successful program managers? They're the dedicated, single point of contact between the Contract Manufacturing company and the customer, both internally and externally.  Thus, it is up to the Program Manager to build an outstanding relationship between the CM and OEM.  In doing so, the customer can have an amazing experience where they know exactly who to call when they have questions.
Successful Program Managers are also responsible for communicating all customer concerns and goals to the rest of the Contract Manufacturing departments.  From the time a RFQ is submitted, Program Managers begin managing each aspect of the project across departments so the deadline for deliverables can be met.  At PEKO, we understand how critical Program Mangers are to the success of our OEM's projects, which is why we include our upper management for "kick-off" meetings once a program is set to move forward.
During the "kick-off" process, Program Managers organize the entire project's process.  Since PEKO is a full-service Contract Manufacturer for machinery and equipment, this means our Program Managers are tasked with ensuring each department is organized and ready to handle the project.  All processes are laid out and organized so that the proper amount of materials and workers are accommodated accordingly to the projects needs.  At PEKO, our Program Managers are the biggest internal advocate for our customer's success.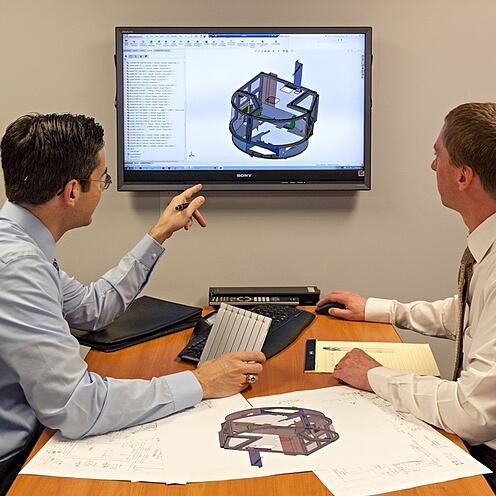 DOCUMENTATION
Since Program Managers are responsible for overseeing the manufacturing and assembly of your machinery, they also need to supervise any changes or alterations made to documentation and manufacturing packages.  Again, successful Program Managers are the single point of contact between the CM and OEM.  Anything changes that are made on a project's documentation internally, needs to be brought to the attention of the Program Manager, so they can clearly communicate such changes to the OEM.
PROGRAM MANAGER EXPERIENCE
Since Program Managers are tasked with both overseeing and delegating the many areas within the CM organization to ensure a customer's success, great Program Managers will have years of different experiences within the Contract Manufacturing organization.  At PEKO, our Program Managers have held different positions across the many different divisions of our organization, which has allowed them to understand the individual working parts that make up our organization.   This allows Program Managers to ensure cellular manufacturing practices are employed so that deliveries to the customers are made on time.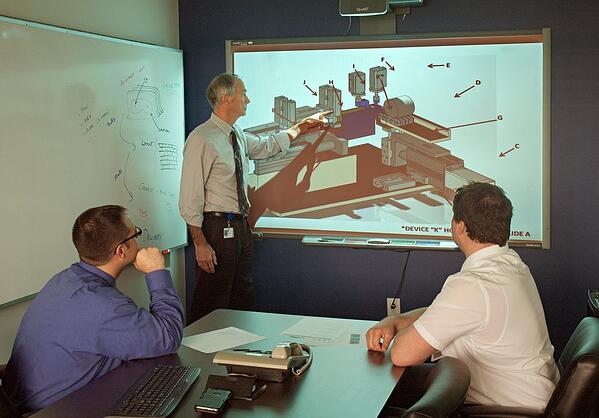 QUICK RESPONSE TIME
Coupled with being the customer's single point of contact, outstanding Program Managers will also be able to respond to customer requests, and inquiries within the same business day.  Whether the communication is through email or phone calls, Program Managers need to let the customer know that they are at the forefront of their mind.  It's not easy to trust another company to build your major mechanical assembly, but if you can trust that your communication needs are met, then it makes handing off your assembly to another company that much easier.
It is also the responsibility of the Program Manager to delegate which employees are best to answer specific technical inquires.  If the Program Manager cannot answer such technical questions, then they need to get the customer to the correct person in order to meet the customer needs.
CONCLUSION
Program Management involves all aspects of a Contract Manufacturing Organization in order to best serve the customer.  Not only are they responsible for being the single point of contact, but they also need to make sure that all facilities and assembly areas are prepared to handle the given project, prior to contract agreements. Program Managers are essential in driving a project's success inside a Contract Manufacturing Organization.
If you're interested in outsourcing your manufacturing and would like more information on how PEKO can help drive your success in the market place, request a quote below!