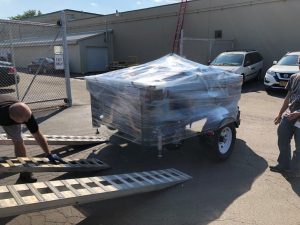 Order management and fulfillment are important parts of the contract manufacturing process. When customers place orders, they have expectations for lead time and delivery. Our contract manufacturing team has extensive processes to ensure order management and fulfillment take place on time. To save time and hassle, our ability to handle fulfillment means your machinery, equipment or assembly will be drop-shipped when and where you designate.
What is Order Management and Fulfillment?
Order management and fulfillment include various processes from receiving an order to delivering it to a customer. This lengthy process involves capturing orders, processing manufacturing operations, packaging, and delivering to customers.
Drop-Shipping
Our team at PEKO will send products directly to the end-user, sometimes known as drop shipping. After manufacturing and assembly, we will warehouse and drop-ship your machinery and equipment to end-users to meet your forecast and demand requirements.
To ensure the highest quality is met, we provide testing and packaging of all completed units before drop shipping. By performing this function, you won't need a dedicated team to move the product to its final destination.
How Does This Process Work in Contract Manufacturing?
When you place a PO with PEKO, our team immediately begins the process of order management and fulfillment.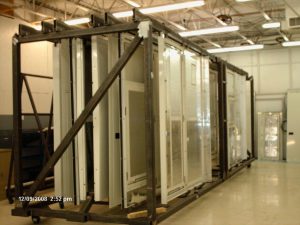 First, our talented supply chain team orders the purchased components for your product. Examples of these components would be drives, motors, cables, servos, and power supplies.
Then, the manufacturing team will process the job by routing the custom fabricated components through the shop and creating the documentation for assembly. They will also assess capacity to ensure proper planning is done to choreograph your parts to the line.
Once delivered to the assembly line, the assembly engineers will work with the technicians to efficiently assemble your product. Testing occurs and then the product can be shipped directly to the end-user from PEKO on your behalf as part of our fulfillment services.
---
Contact us today if you have a contract manufacturing program that needs order management and fulfillment services for seamless drop shipping to your customers.
---