Share article: FacebookLinkedinTwitter
Combining Robust Systems and Vast Experience for Medical Precision Machining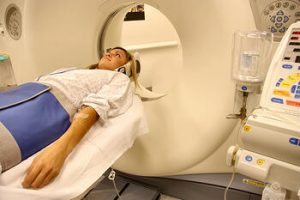 Today's modern machine shops serve a broad list of manufacturing industries.  Each has their own specific demands but there are very few that require the attention to detail that the Medical industry demands.  From unique capability requirements like clean rooms and multi axis machines to specific regulatory requirements, Medical OEMs have to make sure their supply base is capable of producing parts that comply with prints and paperwork. Today's best ISO 13485 Medical Machine Shops must exhibit specific characteristics to show OEMs that they can be a value asset to their supply chain.
1. Robust Quality Management System
Any high end precision machine shop should have a Quality Management System constructed to meet business and customer needs.  This is especially true for machine shops that provide parts for the Medical industry.  The system in place for medical devices must identify the processes as well as control process performance.  Furthermore the effectiveness must be monitored and maintained to ensure process control.  Remember, the QSR and the CFR 21 are no walk in the park, and ISO13485 helps to address many of the compliance issues in these regulations.   This is no easy task. The entire enterprise must have a culture that supports it.
2. Capabilities
The Medical industry is a high tech industry that lends itself to using new technologies in a very advantageous manner.  The use of multi-axis machinery is especially helpful in reducing setup times for complex parts.  Stainless steel is a major component in many medical devices and shops with the technology to efficiently and effectively process it are in high demand.  Many complex medical devices, such as blood analyzing instrumentation, X-ray and CT scanning units require low-volume and high complexity component parts.  Certified ISO13485 machine shops that are set up for this kind of work are rare but very valuable to the OEMs that utilize them.  Clean room assembly and packaging is another asset to OEMs looking for a reliable manufacturer to make their parts.
3. Senior Management Support
Creating a viable ISO13485 environment in a precision machine shop is no simple task.  Senior management teams must be willing to groom the culture of the organization and dedicate the resources it takes to incorporate such a system.  The discipline to develop, manage and maintain the entire system has to be carried from the top down to the bottom.  A successful shop will have a senior management team that has full buy-in to the methodology and a team of dedicated employees to help carry out the program.
4. Personnel
It's all about the people!  The folks that help carry out the day to day functions within the QMS are equally important to anything else on this list.  Procedures, processes and systems are all crucial and wonderful to have in place.  However, it is important that the team consists of proud and hard working individual to help carry out the daily activities,  These folks must be trained and willing to be trained in the future.  Their competency is a factor of the success of the ISO13485 program within the machine shop.  The rules and structured that are implemented in such a program are dependent on the good people that are working on them every day.  The Medical industry can be somewhat difficult to work in but a hard working, well trained staff can make a huge difference.

A Robust Quality Management System, a wide range of capabilities, senior management support and a competent staff are 4 key aspects of a great ISO13485 machine shop.  Medical manufacturing is here to stay and having a supply base full of highly qualified vendors is a great way for OEMs to get compliant parts on time.  This will help profitability, time to market and quality in the long term.  For more information, download our medical contract manufacturing guide by filling out the form below.