Share article: FacebookLinkedinTwitter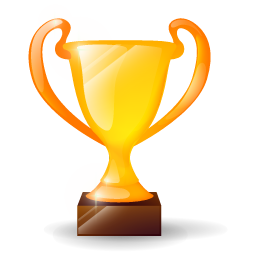 Great CMs are out there, and here's what you need to know:
Contract Manufacturers exists across many different industries and product types.  CMs exist for anything from mechanical equipment to electronics to stuffed animals.  Today's focus is on the CMs that are mechanical in nature.  These CMs are not all equal and certainly not all the same, however there are visible similarities that all the great ones posses.  By understanding and exploring these important traits, OEMs looking for a manufacturing partner can make educated and thoughtful decision.
OEMs take great care in choosing their Contract Manufacturers.  There is an enormous amount of trust and responsibility that goes into the relationship.  Below is a quick list of traits you will find in great CMs.
1. Senior Management Committed to Success
The Senior Management team must be committed to the Quality, Delivery and Cost functions of their business and radiate this attitude through the organization.  This is a strong indicator of a great Contract Manufacturer
2. Understanding of Strengths and Weaknesses
Being aware of what an organization can do well versus what is not done well is an important function.  CMs with this understanding will be able to leverage their strengths and improve on their weaknesses.  These strengths and weaknesses can be based on things like industries, quantity, capabilities and more.
3. Careful Choosing of Customers
There is a sort of exclusivity with a great CM.  A wise organization will only take on customers that truly fit their core competency and can create a long term, successful partnership for both parties.  Be wary of a CM that is interested in non-Fit customers just to fill a backlog.
4. Deep Internal Capabilities
Some call it Vertical Integration.  A manufacturer that can internally control a majority of the manufacturing will have excellent success in meeting deadlines and expectations.  And without any finger pointing.
5. Highly Experienced and Talented Employees
Look around at any of the great Contract Manufacturers and you'll see a dedicated employee base with a long tenure and low turnover.  These folks are passionate and great at what they do.
6. Financially Stable
Look for a CM that's cash strong with zero debt.  This is a manufacturer that will be able to get parts, materials, equipment and real estate for projects quickly.
7. Strong Program Management Structure
Program Management is another key to success.  Having this structure in place ensures there is a team of people with a leader that are working for the OEM customers in a well defined manner
8. Industry Specific Experience
Choosing a great CM means choosing one with experience in the OEM industry.  Whether it's Medical, Semiconductor, Defense, or anything in between, the CM must have specific knowledge of the requirements in the industry.  This way there is no reinventing the wheel.
9. Cradle-to-Grave Manufacturing
The very best CM will create an environment that enables the product to be manufactured from ordering materials to manufacture to test to pack & ship.  The OEM should be able to oversee the project from afar and simply place POs and get product.  Some would call it turnkey assembly.
CONCLUSION:
Of course there are many other traits that great Contract Manufacturers share.  Let this list be a guide if you are an OEM in the market for a CM for your product.  At PEKO, we have been in the Contract Manufacturing business for over 25 years.  For more information on what makes PEKO a great CM, contact me direct at sbaxter@pekoprecision.com or click below for more info.