Share article: FacebookLinkedinTwitter
Turning parts into assemblies doesn't have to be an in-house job: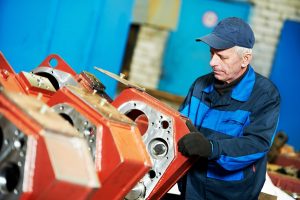 For years and years, OEMs have relied on small local machine shops and other manufacturers to produce their parts. Once received, the OEMs assembly lines and cells integrated the parts into their final product.  Assemble, test, pack and ship was the name of the game.
Only more recently are we seeing OEMs outsourcing assemblies and subassemblies to capable shops.  When done correctly, there are considerable cost savings and an increase in product flow.  Just-in-Time manufacturing practices can dovetail perfectly in this model as well.
With the right supply base of mechanical assembly houses, OEMs are realizing they can finally manufacture their products without having to deal with every component separately.  By sourcing turnkey assemblies, final integration can be performed quickly and using the most efficient resources internally. The right manufacturer of turnkey assemblies will be set up all the mundane details of planning and manufacturing the parts on the BOM.  Typically, with rate structure and efficiency gains, there should be a positive impact on price.
The end game really is this…a buyer has to place just a handful of POs through just as many suppliers.  The turnkey assemblies should be scheduled to land at the line within just days of their demand.  The OEM assembly line can simply pull from the stock of assembly and get to doing what they do best, focusing on the finished product.
To learn more about how PEKO can get you closer to your end game, give me a call or click below.  We're always ready to talk manufacturing and have been providing complete turnkey assemblies for decades.