Share article: FacebookLinkedinTwitter
Any company can claim to have experience in design engineering, but if that company doesn't have any experience on the manufacturing side of things, then there really is no hard evidence that your machine can even be manufactured.  Apart from manufacturing experience, how can you rest assured that a Contract Manufacturer will be able to execute your break-through technology?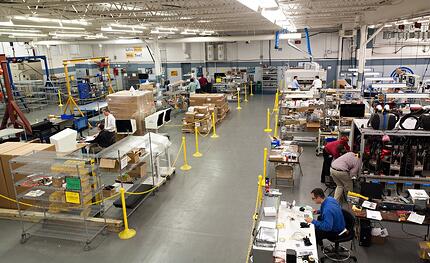 Past Successes
It's important to choose a CM with a long track record of success.  Manufacturing is a data-driven world filled with talented experts.  Companies with decades of experience have seen the major evolution of the technology industries and are well aware of the pitfalls that unfortunately await in this industry.  Great Contract Manufacturers have enough experience to foresee the inevitable and will have backup plans in place for the "just-in-case."  Also, a CM with a proven history is likely to head into the future with you and your product.
A great way to vet a Contract Manufacturer's experience is to review their past projects.  For example, on PEKO's website, we offer an extensive list of case studies to showcase projects that we've worked on over the years.  Not only has our experience spanned across diverse industries, but the machines and equipment we've helped design and manufacture have differed in their complexities.
Industry Experience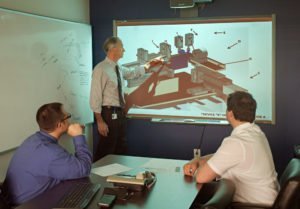 While it's impossible for a CM to be an expert at everything, it helps to know if, and when, your manufacturer has had experience in your specific field.  Experience can be through industry–such as Defense or Medical–or through technology–such as motion control or visual inspection.  When it comes to the Defense and Medical Industries, even if they don't represent where your technology lies, understanding that the Defense and Medical Industries come with some of the most stringent regulations available should be a great determine factor when it comes to choosing a manufacturer.
For example: At PEKO we regularly work with both the Medical and Defense industries which has instilled great confidence in our customers that we will be able to fill their unique needs.  Coupled with our extensive design engineering department, OEMs find that PEKO's service offering to solve their manufacturing issue.  Regardless, some familiarity with the project type will be extremely advantageous to you, as a potential client to the Contract Manufacturer.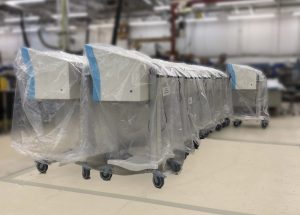 Even if your "product" is ground breaking, and you're ready to disrupt the current industry standard, how can you be confident that a Contract Manufacturer will be able to help you bring your design and idea to life?  Well, by taking some time to go through the CM's previous projects and portfolio, you should be able to gauge what sort of specific experience they have relating to your major mechanical assembly.
iso Certifications
One of the most simplistic ways to gauge a CMs technological experience and background?  Check to see which certifications that they hold.  If you're in the field of medical devices, then you'll want to find a Contract Manufacturing company that holds ISO 13485.  The same goes for other industries and their corresponding ISO Certification.
In Conclusion
If you're company is currently in the market for a contract manufacturer for a major mechanical assembly, there are many ways to gauge just how much experience a CM may have.  From their ISO certifications to just perusing their case studies certain indicators should give you an idea on how they will fit with your company.  Companies that are considering working with PEKO have the ability to go through our FAQ's page to further vet our capabilities.
If you are currently looking for a CM, make sure you download our Contract Manufacturing Checklist for an in-depth outline on choosing the perfect CM.