As a long-standing equipment contract manufacturer, PEKO is approached by many different kinds of companies for help with contract manufacturing of their equipment, machinery, or instrumentation.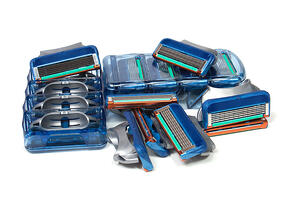 Each of these different companies presents its own challenges that have led them to turn to a contract manufacturer, but in the end, they all simply need their product built with their quality, cost, and delivery options met.
Let's take a look at some of the common types of customers that are highly in need of a qualified contract manufacturer.
Large Consumables OEMs Without Mechanical Manufacturing Specialties – This is a type of OEM that is usually in dire need of an excellent equipment contract manufacturer. Some examples might be chemical companies, medical assay OEMs, and energy/oil companies. OEMs like these are highly specialized in the manufacturing of their primary revenue source, the consumable product. These are usually high-volume products that might require some kind of specialized processing at their customers' sites. The OEM hires a sophisticated contract manufacturer that can produce the equipment necessary to process the consumables for the customers. We call this the Razor and Razor blade concept—the customer is the expert in creating the consumable "blades" and we are the expert and creating the low-volume "razor handles" to help sell more consumables. Some great examples of these types of products would be Reagent Chemical Analyzers, Chemical Printing Process Equipment, Medical Imaging Machinery, and Industrial Optics Polishing Equipment. For OEMs that have a strong presence in consumables, choosing a highly experienced contract manufacturer to build the processing equipment is an incredibly smart use of resources and capital.
Capital Equipment Start-Ups That are Backed by Venture Capital – In many cases, a group of extremely talented individuals comes together to create innovative equipment that has the ability to grow once it is properly scaled.  These folks are usually huddled around their machine in a garage or warehouse environment, piecing together their brainchild in the hopes of finally getting a workable prototype. Once they do, they have to prove to an investor or group of investors that with the right injection of capital, the business can flourish and be profitable for all parties. However, all too often, the manufacturing aspect is not properly respected. It takes a highly skilled equipment contract manufacturer to take a working prototype and turn it into a scalable and manufacturable product ready for quantity builds. The manufacturer must have a skilled engineering and commercialization program to move the product into a successful manufacturing rollout. Furthermore, this contract manufacturer must be able to ramp up or down production to meet the demands of the customer. Essentially, this contract manufacturer must be skilled enough and have the system in place to act as the manufacturing arm of the partnership. This partnership trifecta is essentially Money + Technology + Manufacturing 
At the end of the day, just about any company can use a contract manufacturer under the right circumstances and find that it is beneficial to their business. OEM companies that provide equipment or require equipment for their production process, such as manufacturing equipment, medical equipment, electronics equipment, and more, are some of the most likely to benefit from an equipment contract manufacturer. But the fact is that large consumables OEMs and well-financed startups are the types of companies where a contract manufacturing partner is almost a necessity. For the larger OEMs, a contract manufacturer enables them to keep their resources in use for producing their high-margin consumables products.  For the startups, a contract manufacturer can help them and their investors answer the question, "How are we going to get these things built and ramped up?" Great contract manufacturers like PEKO Precision Products know how to handle these customers with care and ensure successful product launches and delivery. For more information on how PEKO has done contract manufacturing for companies like yours, contact us today!