Share article: FacebookLinkedinTwitter
INTRODUCTION:
For over 50 years, PEKO has learned more than a few lessons about CNC Machining.  Being a premier CNC machine shop means taking advantage of all the successes and failures over the past half decade.
For our 50th birthday, PEKO has decided to create an an e-guide series to help those looking for a mechanical contract manufacturer.   These guides will help focus on the highlights of what to look for when choosing a partner.  Finding a good supplier can be a long and confusing journey.  WIth our guides, we will help purchasing and engineering personnel make the right decisions for their company.  Our guides highlight the must-ask questions when optimizing a machining supply base. 
BODY:
Our first guide focuses on Precision Machining.  In this guide, we will cover such subjects as Quality Systems, Machine Capabilities and Traceability.  We focus on 8 major topics and give you the tools to investigate prospective suppliers during your search for a new precision machining partner.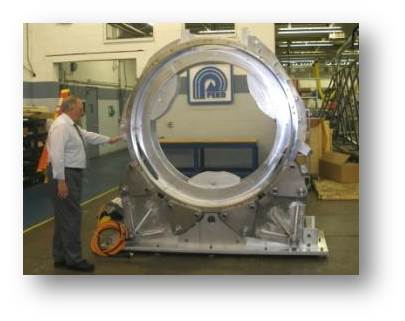 The tools are in this guide are the same tools that ensure PEKO and our customer were able to pair up to produce such a complex precision part (above).
CONCLUSION:
Let us share the our 50 years of knowledge with you!  Download our Precision Insights E-guide for an in-depth tool that will help you identify and optimize your CNC Machining supply base.