Share article: FacebookLinkedinTwitter
PEKO is proud to announce a new industry we've recently served on our website: The Communications Industry.  After proving to be an authority in the Communications Industry by executing the contract manufacturing for several projects within the industry, new details can be found on our website.  Whether it's 5G, RF, Radar, Satellite or IoT, our experience with innovative technologies can bolster any OEM looking to commercialize products in the Communications market.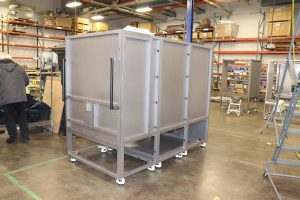 Utilizing PEKO Services
The communications industry as a whole, has continued to exponentially expand since its inception.  These expansions have brought technological revolutions which spearhead the increasing demands for mechanical assemblies and hardware to enable the software developments continued improvements.  PEKO has proven itself to be a key player in this industry by utilizing our:
Commercialization process
Certified welding
Manufacturing Process
Powder Coat Painting
Quality Control & Inspection
These capabilities, of course, make-up and support PEKO's overarching Contract Manufacturing service.

Communications Industry Expert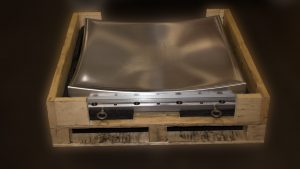 Serving this industry has allowed us to push our precise capabilities further than we thought previously possible.  This experience will allow us to serve these technological revolutions as an expert, while these technologies continue to develop under the Communications Industry.
Since PEKO began as an expert in CNC machining and could tackle those "hard-to-make" parts, we are proud to bring this same expertise skill into our Contract Manufacturing service, allowing customers to take full advantage of all the pristine services that PEKO has to offer.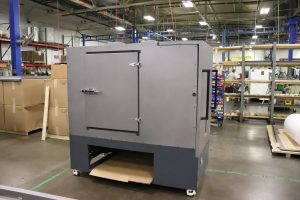 As the communications industry paves the way for the revolutionary 5G, PEKO has started to allocate resources to this foreseen industry demand.  Where there is a need in hardware, PEKO is fully prepared to be a Contract Manufacturing leader in these industry demands.  Along with Satellite, RF, Iot, and Radar Systems, PEKO is looking forward to being your partner of choice when it comes to your communications needs.
While the United States lead the way for the revolutions that followed the 4G launch, we're excited to support those same unseen advancements that will follow the launch of the 5G network. PEKO also looks forward to supporting the increased demand of Contract Manufacturing needs that will enable this network to grow full-force.
Want to learn more? Click the link below to learn how we've proven ourselves to be a Communications Industry leader: