We love introducing new products to the market here at PEKO.  In our business of building machines and equipment, we are fortunate enough to receive inquiries across the globe from people with a wide range of experiences, ideas, and solutions.  From entrepreneurs, startups, to large corporations with their own NPI, New Product Introduction, divisions, our diverse customers all bring different outlooks as they plan their new product's commercialization.  With a vast ray of experience across almost every industry sector imaginable, we work with professional backgrounds ranging from engineering to finance to inventors. However, as each of these individuals and businesses find their way to the New Product Introduction phase of their product, many have expectations that aren't achievable or realistic when it comes to manufacturing those first few product builds.  In this post, we lay out some of the most common expectations our customers have when they first partner with us and break down how this NPI process truly functions behind the scenes.

Expectation: I'll "Just" hire a contract manufacturing company
Reality: Yes, it is great to hire a Contract Manufacturer, however, not all CMs are created equal.  Anytime a new product is in development, you have to keep your hands on the wheel—keep control of your product.  If you're about to bring a new product to market, your CM will need an NPI team or process to help with the early stages.  The engineering design, manufacturing treatment, and other critical tasks aren't suited for every fabricator that calls themselves a "Contract Manufacturer."   Even if they are suited for such intense work upfront, don't assume you can throw your product into their hands and walk away; you are the steward of your technology.  You will, however, want to work closely with the Contract Manufacturing Organization that's in charge of commercializing your machinery or equipment.  It takes close working relationship efforts to be successful, so designate someone on your team for communicating frequently with the manufacturer you chose.
Expectation: I'll receive an exact estimate for the cost of developing my new product
Reality: While we would love to give an exact answer as soon as we're asked—we get it, we're building budgets, comparing ROI and businesses costs constantly as well—unfortunately, we don't know how much a program will cost until we've had the time to look everything over and start the first stages of processes.  We understand you need a cost associated with your new product when you're sending out pitches and projects.  The reality is that there will be many weeks of discovery before a price can be determined.  Think about the factors involved: vendor selection, engineering design, manufacturing methodologies, design status, future forecasts, and other business conditions.  All of these factors are considered during a very detailed NPI cost analysis.  Be patient during this process and be prepared to answer tons of questions as the new development company familiarizes themselves with your company and product during the proposal process.  For a more in-depth look at what goes into a new product introduction program, check out this recent blog post, here.
Expectation: My product will be released to the market in a few months
Reality: In NPD, New Product Development, and NPI, speed is the name of the game.  Everyone wants their new technology available to the market tomorrow.  Trust us, the CM or NPI partner you chose also wants your product available in the market as soon as possible—all parties involved want to watch the program succeed.  However, responsibly bringing a new technology to market means proofs of concept, prototypes, iterative builds, failure testing, alpha and beta builds, and pre-production which all take time.  The tasks associated with these phases of NPD are both time consuming and critical.  Don't skip the fundamentals of NPI as a tradeoff for speed.  Work patiently and methodically so you can reap the long-term rewards of industry-disrupting technology with a reliable manufacturing process.
Expectation: The Manufacturing Process will go smoothly
Reality: They won't; there will be many bumps in the road but we assure you, this is normal.  The inevitable hiccups simply mean you're on a path towards success.  Every obstacle you overcome is an obstacle that a would-be competitor cannot overcome.  You will build resilience but, furthermore, you will build respect for, and experience in, the NPD process.  Expect delays, interferences, distractions, and a slew of unexpected fires to put out.  Choose a manufacturer or NPI company that will be open and honest with you about problems as they arise.  Over time, you'll have the insight to predict these problems and mitigate them with your partner ahead of time.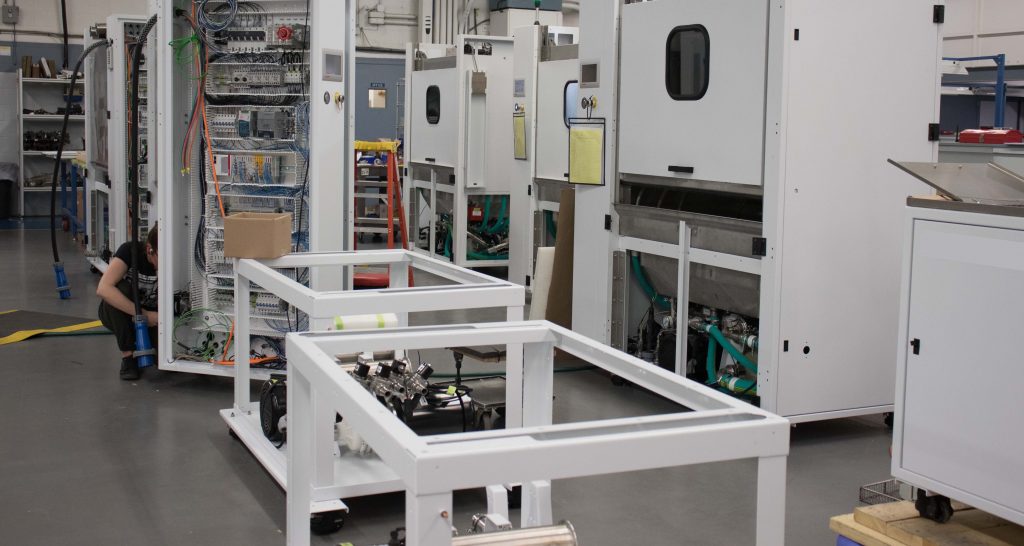 Expectation: We partnered with a design house, so all our documentation and testing is done
Reality: Design houses are great for NPD, but make sure you understand their role in your product.  While it's easy to choose a design firm that will model your concepts, provide basic documentation and make your technology visually appealing, keep in mind that your product needs to be manufacturable, functional, and cost-effective.  Take a step back and consider these key questions before partnering with a design firm:
— Is your product development partner able to complete the planning and engineering necessary to make your product a long-term success?
— Will your new product introduction strategy dovetail into sustainable manufacturing at full volumes?
— Will the product be fully tested?
Conclusion
These, and many more points, are part of the realities encountered by the best New Product Introduction Companies daily.  Understanding the realities of the process before introducing a new technology to the market will aid in your path to production.  Choose your partners wisely, set your expectations accordingly and realistically, and best of luck on your journey.