FARMINGTON, MI (May 25, 2022) – The CEO Views has identified PEKO Precision Products, a leading full-service contract manufacturer for technology development and product commercialization as one of the Top 10 Innovative Brands of the Year 2022.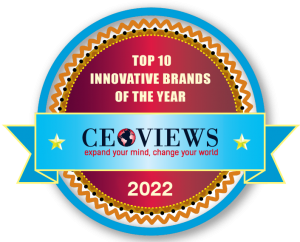 PEKO Precision Products embodies an expansive quarter-million total square feet of modern climate-controlled manufacturing floor space, which is supported by highly skilled technicians and engineers, trade people with a commitment to invest in the latest and most advanced industrial equipment and technological tools.
The firm's vertically integrated contract manufacturing covers the wholesome manufacturing aspects that include Complete Turnkey Assembly & Module Sub-assembly, CNC Machining, Sheet Metal Fabrication, Welding, Electrical Systems Wiring & Panel Build, and Powder Coating.
The firm initiates its product development from developing a Prototype, Design Engineering, New Product Introduction, Product Commercialization, Proof-of-Concept, and Product Ramp-up. When it comes to system automation, the firm ups the ante from Engineering to On-Site Run-off encompassing Custom Machinery and Specification Development.
"It's a great honor to announce PEKO Precision Products as one of the 10 Innovative Brands of the Year 2022," said Ben Johnson, Managing Editor of The CEO Views. "PEKO's highly skilled engineering, manufacturing, and management teams enable customers to trust them with the toughest manufacturing challenges."
"Innovation has been a part of our DNA since our inception in 1966, so we are extremely honored to receive this recognition," says Mark Frosino, PEKO's New Product Introduction Manager. "The award underscores our mission to develop tomorrow's technology with industry leaders and progressive partners to profitably manufacture today's products in a global economy and our overarching commitment to advancing innovation."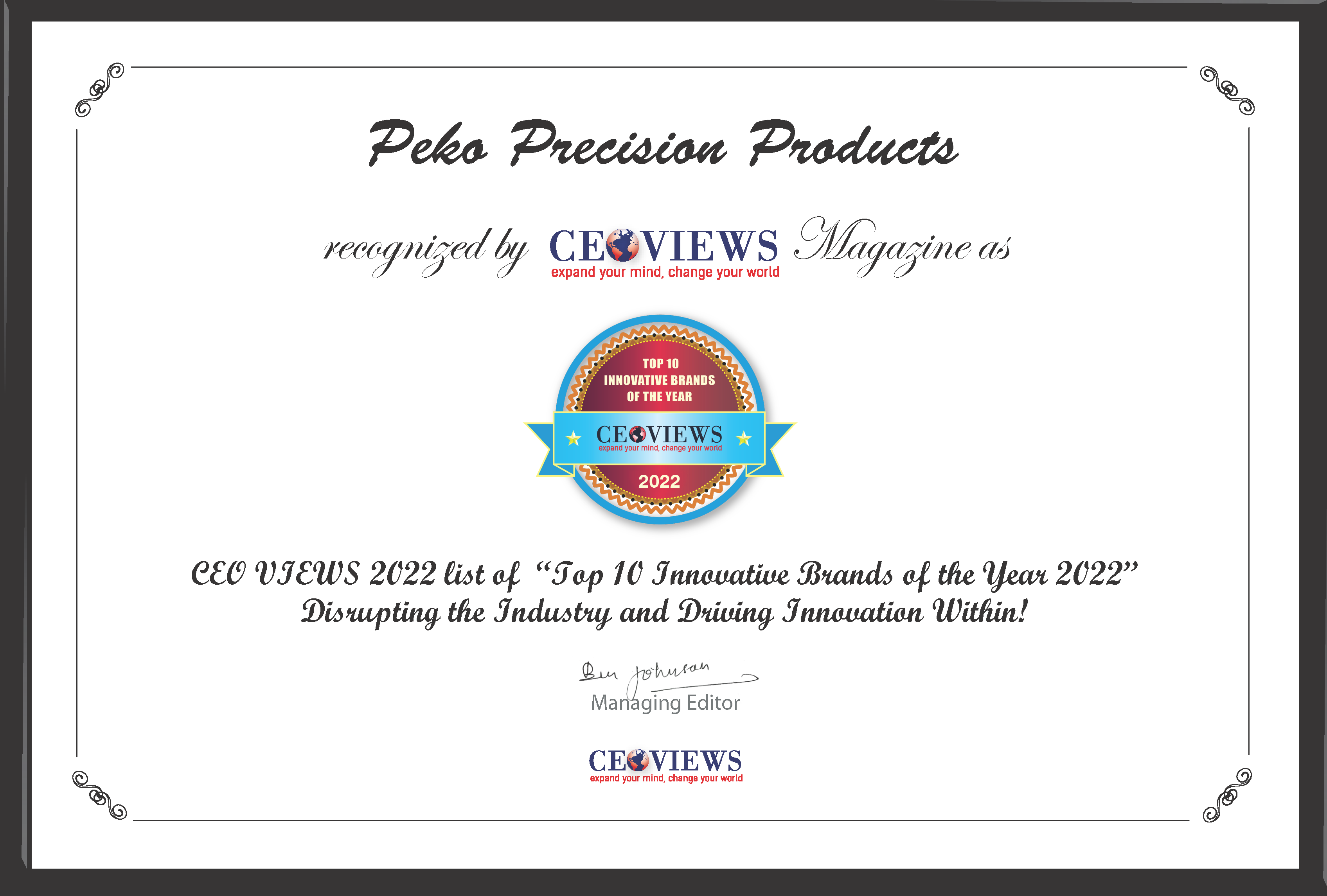 Details about why PEKO was recognized for the award are available on The CEO View's website.
About PEKO Precision Products:
From innovative technology solutions to electro-mechanical product manufacture that includes vertically integrated contract manufacturing, PEKO Precision Products is on a mission to be the most trusted contract manufacturing partner that covers the full range of manufacturing larger scheme of things.
About The CEO Views:
Published from Farmington Hills, Michigan, The CEO Views is a print and digital magazine that aims towards providing the perfect platform for entrepreneurs to connect with their industry peers while exploring and understanding innovations that are changing the technology landscape of today and moving towards a newer world.