Share article: FacebookLinkedinTwitter
Recently, I was researching one of our favorite industries, medical device manufacturing, and came across an extremely well-written article with some excellent points that deserved commentary.   Being a contract manufacturer for medical device OEMs gives PEKO a particular insight into the industry.  Every day, projects come across our desk that can be anywhere from prototype, beta or even full rate production stage in their product commercialization life cycle.  Each phase has it's own particularities that only a truly qualified manufacturer can navigate.
The article, Medical Drivers, featured by the industry professionals at Advanced Manufacturing (SME Media) is a long but important read authored by industry expert Geoff Giordano.  Mr. Giordano touches on some really insightful aspects of the medical manufacturing community and does a fantastic job of putting them all into one article.  I think many of his readers will appreciate topics like AI in medical manufacturing and the section regarding personalization in medical devices as a future hot button (I absolutely agree)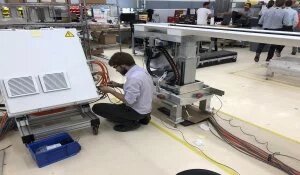 Today however, I'd like to comment on the "commoditization" versus "specialization" topic, which is highlighted best in the "Managing Opportunities" section of the article.  There was a time when being a medical contract manufacturer, whether via experience, ISO 13485 credentials or FDA credentials,  was enough to carve a niche market and make a handsome margin.  This has changed recently as the competitive landscape to supply to medical OEMs has increased both domestically and internationally.  Regardless of their medical or healthcare status, OEM products are still manufactured products.  Whether they are machinery, equipment, instruments or other devices, OEMs have found ways to ensure "commodity" type components can be purchased cheap and easy, like any other commodity item.   Manufacturing techniques and Quality practices are more rigorous without a doubt, but with steeper competition and better process tools, no longer are OEMs willing to pay suppliers huge markups for screws, simple machined parts or other basic manufactured items.  Like other industries, savvy contract manufacturers best be prepared to pivot and adjust to these new trends.
""It's certainly a seller's market," Bonifacio said. And, "if you're doing something higher-end that other folks can't do in that med tech ecosystem—offering something that is going to make you stand out—you're going to almost give no choice to that OEM to add you" to its roster.""  Medical Drivers
This insightful quote from the article is exactly the what boots-on-the-ground manufacturers like PEKO have seen.   Due to the nature of our business, offering medical contract manufacturing of machinery and equipment, we're approached by OEMs all over the world.  The types of programs we win are complex, niche and extraordinary.  But we also often get inquiries from OEMs that are seeking to source commodity type parts, that most any basic manufacturer can produce.  To make any kind of respectable margin, we have to stay the course of "specialization" and refer these commodity type requests to a smaller, lower margin manufacturer.  In our case, offering New Product Development engineering and complex mechanical & electromechanical assembly capabilities is a strong niche.  In the end everyone is happy, but admittedly, it's very hard to turn away requests from huge OEMs and simply wait for the better fit programs to come along.
Still, I was enthused to see that Mr. Giordano spoke with industry professionals that shared the same sentiment.  I hope other medical contract manufacturers of all types read his article and take this piece of wisdom as the gold it is.  As we hope to continue to succeed into the future, we also hope to see other manufacturers hone their skills to meet market demands and separate themselves from their competition.