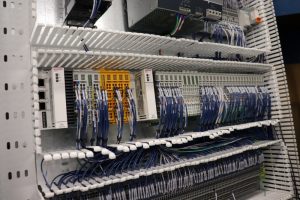 If you are in the market for a PLC, you may be wondering which company is the best option. There are many different brands to choose from, and it can be difficult to decide which one is right for you.
In this blog post, we will discuss the most popular PLC companies. We will provide information about each manufacturer, as well as their pros and cons. By the end of this post, you should have a better idea of which manufacturer is right for you.
1. Siemens
Siemens is one of the most popular PLC brands on the market. They offer a wide range of products, and their equipment is known for its quality and reliability. Siemens features their line of SIMATIC controllers, with new features like OT/IT integration. Future improvements will be AI and Edge. Pricewise, their equipment can be higher on the price scale compared to others.
2. Rockwell Automation / Allen Bradley
Rockwell Automation / Allen Bradley is another popular PLC manufacturer. They offer large, small, and microcontrollers. They even offer pre-engineered solutions as a package, which can be very attractive to design engineers.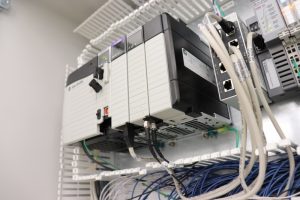 Their website features a handy configurator to help engineers choose the exact configuration for their designs. Rockwell also has a large customer base, which means that you can be sure that there is plenty of support available if you need it.
They fall in the top-five global market share of PLCs, which gives Rockwell great insight into global manufacturing trends. However, their equipment can be a bit expensive compared to other brands.
3. Mitsubishi Electric
Mitsubishi Electric, a Tokyo-based company, is another popular PLC brand offering a wide range of products with its MELSEC PLC line. The MELSEC line has PLCs for high speed, safety, compactness, and more. The equipment is easy to get a hold of and has a good reputation in the industry.
4. Schneider Electric
Schneider Electric is another popular brand of PLCs.
Schneider boasts, "Our extensive range of PLC for Industrial Machine stands for innovation, offering a full range of solutions to meet your automation needs. From small, automated machines to advanced machine automation, our robust offer of trusted automation solutions enhances machines and processes across manufacturing industries."
They offer a huge product line to back up this statement. Most of the popular distributors in the US carry SE products, so they can be procured easily.
5. ABB
ABB is another common brand of PLCs. ABB offers their scalable AC500 series of programmable logic controllers. Depending on the application, ABB is likely to have a solution. Founded in 1988, ABB has been a household name in industrial automation.
6. Honeywell
Honeywell Process is another popular PLC brand. Their ControlEdge and MasterLogic PLCs are proving that Honeywell is serious about scalable industrial controllers. Some of these PLCs are loaded with great features like cybersecurity, modular I/O, and multiple communication interfaces.
7. Omron
Omron is a brand we frequently integrate into machinery and equipment built here at PEKO. Omron PLCs are known for their durability and accuracy. They also offer a wide range of models, from entry-level to high-end units. Multiple lines like the NX, NJ, CX, and CP series offer many options to choose from depending on the application.
According to Omron, their PLCs "along with easy-to-use Support Software, are available to flexibly handle applications from small-scale equipment to entire production lines with Programmable Logic Controllers such as those in the CJ1, CS1, and other series."
From our experience, we agree with the sentiment.
---
We hope this blog post has helped you to learn more about the most popular PLC companies on the market. PEKO is well-versed when it comes to choosing and integrating PLCs into machinery, equipment, and hardware, so if you have any questions, please don't hesitate to contact us!