When it comes to making your machined parts, you may think all you have to do is find a fabrication shop or CNC Machine shop and wait for your parts to be delivered. But there's a lot more involved than you may expect to ensure your final components meet your expectations.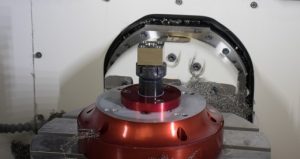 Here are five aspects of building high quality machined parts that you should consider before embarking on your next project.
Do your homework before you get started

To make part production go as smoothly as possible, think carefully about your design before you hand the specs off to a machinist. You may, for instance, opt to skip features that require unnecessary machining by making some design changes. Or you may want to consider eliminating other elements to make the process easier for the machinist. For example, if your part will be made by CNC machining, your part design should, if possible, avoid tall, thin walls, small pocket features, or text. Spending some time up front reviewing your plans can improve your part design, shorten your run time and maybe even lower your manufacturing costs. 

Finalize your drawings

 To ensure that your fab shop manufactures components that meet your specifications, you'll need to provide finalized detailed drawings for each part. While these don't have to be professionally done, the drawings serve as the primary communication between you and the machinist. They should be as clear and specific as possible and have all the information needed to manufacture your part into a finished component. These specifications (or "specs" for short) should include the type of materials to be used; shape of the part with different views; size, dimension and tolerance data; finishes required; and more. This type of manufacturing information will help ensure that when you get your completed part(s), it will be an exact fit with any other machined parts designed to be attached to it in your final assembly. As a result, it can also be helpful to provide some context for how you intend to use the part on the specs as well. 

Understand there are a whole lot of ways to make machined parts

 Your parts may be simple to produce. Or very intricate, requiring greater accuracy. Or your parts may need to be made of a particular material type. Or may need to tolerate extreme environmental conditions. Or you may only need a small volume. All of these requirements may impact your selection of the ideal fabrication method. Broadly speaking, these methods include cutting, shaping, machining, welding, and molding. And each has its pros and cons. For example, if your parts have difficult geometric tolerances, strict quality requirements, large overall or tight process control, then the optimal machine and process may be CNC (Computer numerical control) machining. While there are different types of CNC machines like milling machines and lathes, they are all controlled by a computer to achieve a level of accuracy and consistency that would be impossible to match with manual construction methods. That's why CNC machining is standard amongst car part manufacturers for even the most complex shapes, as it is vital that they repeatedly produce identical machined parts over and over again.                     

PEKO's Machine Shop General Manager Tom Roth explained "By having more than 100 CNC machines and highly talented personnel, PEKO is the choice for the hard-to-make parts."

Decide if you'll need more than machining.

While you may think you just need a fab shop to machine your metal parts, you may also need other services to give your components the finishing touches they need in terms of performance, protection, or look and feel. Some additional services you may require include assembly, hand finishing or surface coatings. Make note of all processes required to complete your part and build these steps into your production plan and budget. The scope of services you need can also impact your selection of machining partner, which is next on our list, especially if you prefer to work with a one-stop shop.

Select the right partner if you're not going it alone

. There's a lot riding on your parts, so when you decide to outsource fabrication of your machined part, it's important that you find the best shop for your needs. In many cases, companies look for a supply partner based on cost alone. But other factors should also come into play as you make your decision. According to Modern Machine Shop, competitive pricing is just one element of the equation, with sound financials, the right equipment, and a formal quality program other must-haves in a prospective shop. Do your due diligence by reviewing each shop carefully and make sure your estimate is transparent so you can compare pricing accurately. Once you settle on a partner, be sure to communicate regularly and promptly and consult on any design issues. With compatible collaboration, your goals will become your partner's, and they'll likely produce a better part for you.
Looking for a fabrication shop for your machined parts? Download our guide to find the right contract manufacturing partner.