Share article: FacebookLinkedinTwitter
Product Type: Robotic Welder
Manufacture: OTC DAIHEN Inc.
Model: FD-V6L Long-Reach Robot
Where to buy: Contact OTC DAIHEN
Performance Rating: 5/5
Quality Rating: 5/5
User Friendly Rating: 5/5
Price Rating: 4/5
Overall Rating:  4.75/5 stars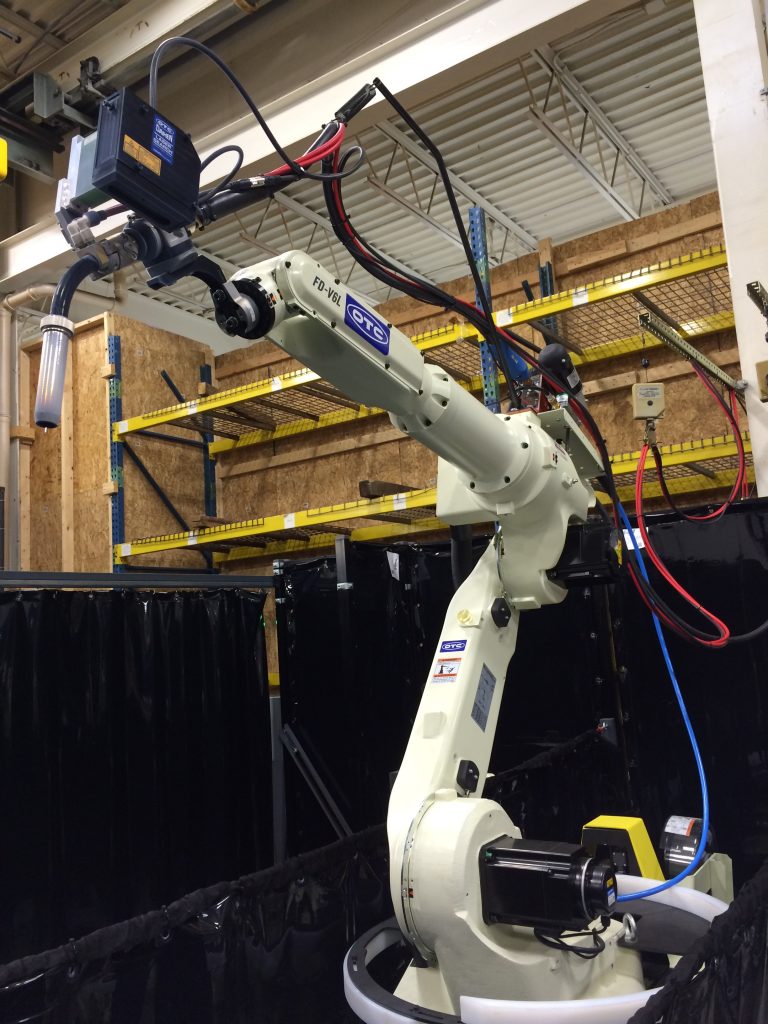 Introduction
We love taking potential, and current, customers on a tour of our facilities.  Especially when it comes time to show of our Robotic Welder!  I have to say, my first day on the job I was blown away to see that beautifully pristine tool sitting in front of our welding area–talk about innovation!  We love having it, our customers love seeing it, and most importantly: It never tires, provides consistent work, and gets the job done in about a fifth of the time it would take one of our human welders.  If you're a company with high volume work, this robotic welder is for you.
How Did PEKO Come About Using This Product?
Back in the early 2000's, our CEO was attending an auction when he saw a robotic welder.  We weren't on the lookout for a robotic welder, however, our CEO figured that we would be able to put it to use in our organization.  It turns out that he was right and for a few years this robot proved fruitful to our business.  The robot was perfect for high volume jobs, and offered the precision needed we for high volume defense weldments we were working on at the time.
After a few years of using the auction robot, we knew we needed to upgrade to something more modern.  We still saw a need for a robotic welder and wanted something a bit easier to program that was adopted to newer technologies.  And thus, we purchased the OTC Robot in 2014.
What are Some benefits we have seen?
The Robotic Welder is great for high-volume work
Perfect for repetitive movements
Cycle time is 1/5 of the time it takes a human to complete
What are some SHortfalls of this Equipment?
We don't always have high volume jobs so the robotic welder is not always used.
Price vs Value
We knew that we wanted a new, and modern robotic welder despite the cost.  There are some jobs we have that we would not have been able to complete without the robot.  However, since this welder works best with high volume jobs, and we don't always have high-volume weldment work, sometimes the robot is not in use.  Nonetheless, the piece shows nicely in our facilities and we're proud to own it–it's an impressive tool to own.  If you can fill the robot with work to keep it moving, you will see a return on investment.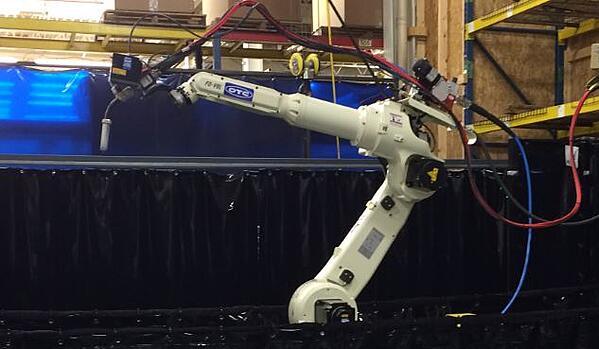 How Well Does it Work and how is the Usability?
Our welding supplier connected us with a local OTC rep.  Once everything was installed, OTC assisted us with on-site training. Our workers who had worked with our original welder were easily trained on this new OTC unit.
What were some alternatives we could have pursued?
There were many options that we looked into before purchasing the OTC.  Motoman was one of the options we seriously pursued since they were the manufacturer of our first robot.  However, we decided on the OTC for a couple of reasons.  Fist off, the offered both the robot and the power supply which is something other companies did not.  While it may not make too much of a difference overall, we wanted our system to be from the same manufacturer.  Secondly, OTC had a local rep for us and offered the best price.
Overall, we recommend the OTC FD-V6L Long-Reach Robot for those who have the work for high-volume weldments, or those who are looking to add that extra showpiece to their facilities.